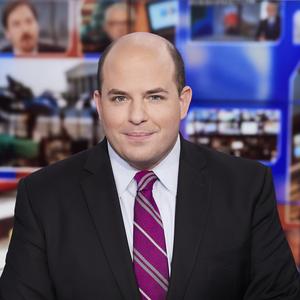 Brian Stelter is the host of "Reliable Sources," which examines the week's top media stories every Sunday at 11:00 a.m. ET on CNN/U.S, and the senior media correspondent for CNN Worldwide. Stelter reports and writes for CNN/U.S., CNN International, CNN.com, and CNNMoney.com on a regular basis.
Prior to joining CNN in November 2013, Stelter was a media reporter at The New York Times. Starting in 2007, he covered television and digital media for the Business Day and Arts section of the newspaper. He was also a lead contributor to the Media Decoder blog.
In January 2004, while he was still a freshman in college, Stelter created TV Newser, a blog dedicated to coverage of the television news industry. He sold it to Mediabistro.com in July 2004, but continued to edit and write for the blog during the next three years until he graduated college and joined The New York Times.
Stelter published The New York Times best-selling book, Top of the Morning: Inside the Cutthroat World of Morning TV (2013), about the competitive world of morning news shows. He was featured in the 2011 documentary, "Page One: Inside the New York Times", directed by Andrew Rossi. He has been named to Forbes Magazine's "30 Under 30: Media" lists for the past three years.
Stelter graduated with a bachelor's degree in Mass Communications with a concentration in Journalism from Towson University in Baltimore, Maryland, in 2007. He is on the board of Baltimore Student Media, a nonprofit that publishes Towson's independent student newspaper, The Towerlight.
On Twitter, follow Brian, @BrianStelter, and Reliable Sources, @ReliableSources. Brian is also on Instagram as @BrianStelter. Become a fan of Brian Stelter on Facebook by liking his page.
Events featuring Brian Stelter
Events featuring Brian Stelter