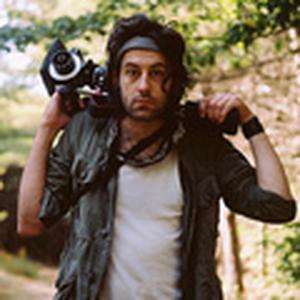 Ben Kasulke is an award winning Director and Director of
Photography based in Seattle, Los Angeles, and New York. Ben
graduated from the Northfield-Mount Hermon School and received his
BS in Cinema Production from Ithaca College following additional
study at the Filmová a Televizní Fakulta Akadmie Muzickych Umní in
Prague. In 2006, he received awards for his Cinematography on Lynn Shelton's
"We Go Way Back" from the Slamdance and Torun Film Festivals. In 2009 Ben was fortunate enough to lens the Sundance Special Jury Prize winning "Humpday" which went on to win the John Cassavetes Award at the 2010 Independent Spirit Awards. Ben has served as a Director of Photography for the Sundance Institute Feature Film Director's Lab since 2011. Kasulke was nominated for an Independent Spirit Award in 2012 for his work on Megan Griffiths' "The Off Hours". Ben was the recipient of the Seattle Mayor's Award For Outstanding Achievement In Film at the 2012 Seattle International Film Festival and received the Stranger's Genius Award in Film in 2013. Ben Kasulke's work has been screened at multiple film festivals including the SXSW, Toronto, Berlin, Sundance, and Cannes Film Festival Director's Fortnight. Kasulke's SXSW feature film credits include "Humpday", "Keyhole", Safety Not Guaranteed", "The Catechism Cataclysm", and "M.O.P.Z.". His feature film work has been released by IFC Films, Magnolia Pictures, A24, Film District, and The Criterion Collection.
Kasulke directed his first feature "Banana Split" in 2018, it went on to win multiple festival awards and will be released by Vertical Entertainment/Universal Pictures Home Entertainment in March of 2020. His other directing credits include Room 104 for HBO and the upcoming interactive series Owl Moon for Eko.
Benjamin Kasulke is a member of the Academy Of Motion Picture Arts and Sciences, the International Camera Guild, the Director's Guild of America, and is represented by United Talent Agency.
Events featuring Benjamin Kasulke
Events featuring Benjamin Kasulke