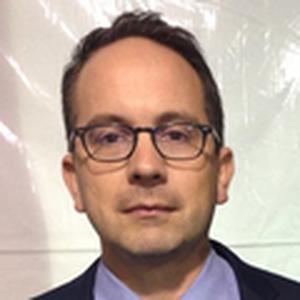 Doug Jones got his first job in film—shoveling popcorn behind a candy stand—when he was 14. Thirty years later, he is still working in film, but the theater is now a parking lot.
While working at movie theaters throughout the Midwest, Jones earned a Bachelors in Film Studies. After a few years working in film production, he moved into the world of nonprofit film organizations. He has curated films for Minneapolis' Oak Street Cinema, San Francisco's Red Vic Movie House and Noise Pop Film Festival, the Mill Valley Film Festival, the San Francisco Film Society/San Francisco International Film Festival and the Los Angeles Film Festival, where he served as Associate Director of Programming. A founding member of the nominations committee for the Cinema Eye Honors for Nonfiction Filmmaking and an associate programmer for the Philadelphia Film Festival, Jones has also written on film and film festivals for publications like Indiewire, Twitch and Film Comment.
He is currently Executive Director of Images Cinema, a nonprofit art house in Williamstown, Massachusetts, which celebrated its 100th anniversary in 2016.
Events featuring Doug Jones
Mar 9, 2019
11:00am — 12:15pm