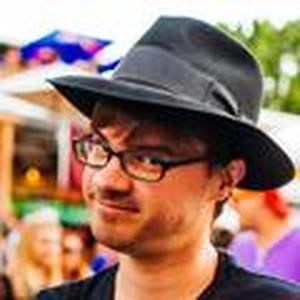 Michael Zimmerlich is the President of 80/20 Records in Phoenix, Arizona. He co-founded the label with the concept of creating a safe, fun, and fair environment for artists and their fans.
With over 16 years of experience in the music industry, Mike has been involved with album / single release campaigns, music video campaigns, securing sponsorships and funding, artist development, artist branding, distribution, tour logistics, artist management as well as artist coaching.
He has personally represented over 26 artists in various genres including Alternative, Pop Punk, Rock, Indie Folk, Dreampop, Singer-songwriter, Nerdcore / Hip-Hop, Progressive Rock, and Electronic. They have opened for acts such as Beck, Animal Collective, and MR MS as well as performed on official NAMM showcases, CMJ, Summerfest, #i-Voted Festival, and Vans Warped Tour.
Mike is the host of The 80/20 Show, a podcast that interviews professionals in the music industry. Guests have included Kevin Lyman (founder of Warped Tour), Herman Li (DragonForce), Sam Means (The Format), Danny and Slade (Anarbor) and Emily White (#iVoted Festival).