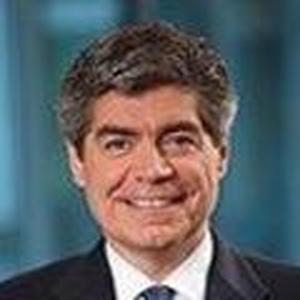 Don Civgin is president, emerging businesses, and a member of Allstate's operating committee. In this role, he oversees Business-to-Business (which includes Encompass, Ivantage, Allstate Dealer Services, Allstate Business Insurance, Allstate Roadside Services and Allstate Benefits), Esurance, Answer Financial, annuities and the company's connected car initiatives.
From 2012 to 2014, Civgin was president and chief executive officer, Allstate Financial, which offers a range of life insurance, retirement and investment products. He joined Allstate in 2008 as executive vice president, finance and strategy, and added oversight of Esurance when Allstate acquired that company in 2011. Previously, Civgin was employed by OfficeMax, where he was executive vice president and chief financial officer from 2005 to 2008. He began his career in 1986 at Itel Corporation, where he eventually became vice president and treasurer. He was responsible for capital structure activities for the corporation's multibillion-dollar balance sheet. In 1995, he joined Alliant Foodservice as vice president and treasurer when the company was acquired from Kraft by Clayton, Dubilier and Rice.
In 1997, Civgin was named senior vice president, finance of Montgomery Ward as part of a new management team brought in by GE Capital Corporation, the majority owner. Later, he was promoted to senior vice president, merchandise operations. Civgin served as senior vice president, finance and chief financial officer of General Binding Corporation from 2002 to 2005, as that company went through a successful transformation and turnaround, culminating in a merger in 2005 with Acco Brands.
Civgin received his bachelor's degree in finance from the University of Illinois at Champaign and an MBA from the University of Chicago.
[Programming descriptions are generated by participants and do not necessarily reflect the opinions of SXSW.]
Events featuring Don Civgin
Events featuring Don Civgin