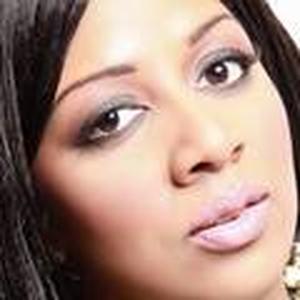 LaKisha Greenwade is a wearable tech innovator, brand strategist, and speaker with flare and a killer eye for style. Affectionately known as "Coach L" by her followers, she believes life is enjoyable when lived on our own terms and given everything we've got. She founded the USA Wearable Tech Expo known as Glam Tech as an extension of her company Lucki Fit LLC. Since then, she founded the FashTech Global Virtual Incubator which helps to develop and launch FashTech brands featured at the Expo. With quarterly enrollment, she partners with fashion manufacturers to help bring Wearables to life for mainstream customers.
Her parent company, LuckiFit LLC, helps businesses in the incubator with online presence in the form of social media content, ads, and business/leader development and coaching.
She is a two-time 40 Under 40 Honoree, Baltimore City Innovator of the Year awardee, featured Forbes contributor, Black Enterprise TechCnxt Fellow, Harvard University guest lecturer, and NIH keynote speaker.
She resides in Baltimore, MD and cheers loudly for The Ohio State University as an alumna.
For branding, speaking, and collaboration opportunities, please contact LaKisha via www.luckifit.com .
[Programming descriptions are generated by participants and do not necessarily reflect the opinions of SXSW.]
Events featuring LaKisha Greenwade
Events featuring LaKisha Greenwade