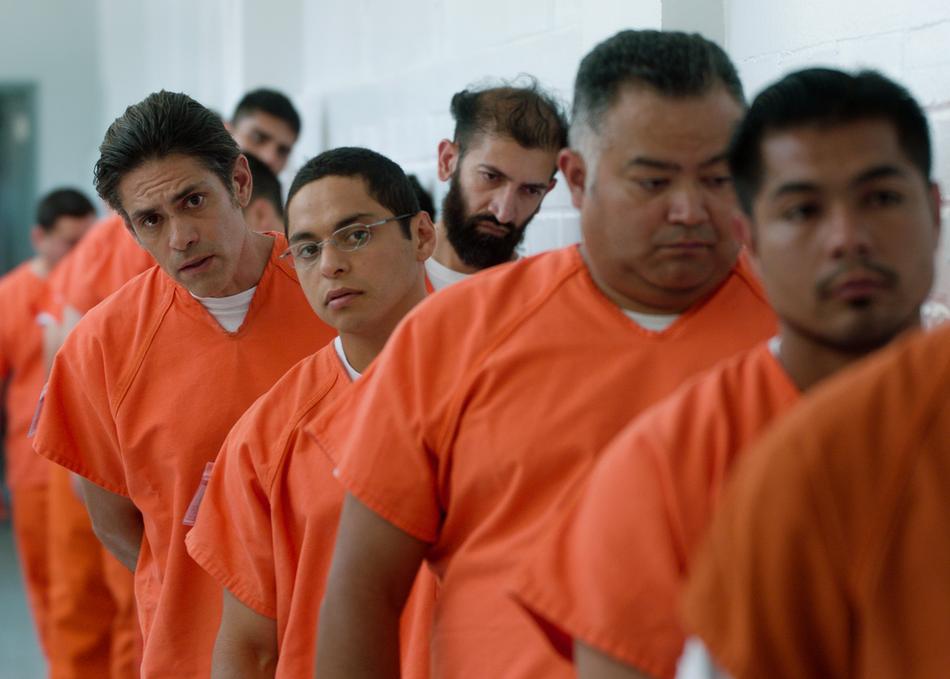 A young Mexican man walks into a Border Patrol station in Florida. He seems disoriented and he admits that he recently crossed the border illegally. The stunned Border Patrol agent handcuffs the man and sends him to a detention center for immigrants facing deportation. However, once behind bars, we learn a few things about the young man. His name is Marco and he's looking for someone…another detainee…and Marco has a plan…
The Infiltrators is a suspenseful telling of an incredible true story, a little-known chapter in American activism, and a rare insider experience of a for-profit immigrant detention center – an institution that is rapidly expanding across the American landscape.


Programming descriptions are generated by participants and do not necessarily reflect the opinions of SXSW.
Directors
Credits
Directors: Alex Rivera, Cristina Ibarra
Executive Producer: Katy Drake Bettner, Nancy Blachman, Jim Butterworth, Steve Cohen, Paula Froehle, Lagralane Group, Ken Nolan, Christina Nolan, Ken Pelletier
Producer: Cristina Ibarra, Alex Rivera, Darren Dean, Daniel Chalfen
Screenwriter: Alex Rivera, Aldo Velasco
Cinematographer: Lisa Rinzler
Editor: Alex Rivera, Randy Redroad
Production Designer: Tatiana Kazakova
Sound Designer: Christopher Sheldon
Music: tomandandy
Principal Cast: Maynor Alvarado , Chelsea Rendon, Manuel Uriza, Juan Gabriel Pareja, Vik Sahay
Additional Credits: Co-Producer: Sarah Garrahan, Co-Producer: Mark G. Mathis, Casting Director: Carla Hool, Associate Producer: Moses Israel, Co-Executive Producer: Lou Buglioli, Natalie Orfalea, David Ortiz, Robina Riccitiello, Co-Editor: Aldo Velasco
Primary Entry: Platinum Badge, Film Badge
Secondary Entry: Music Badge, Interactive Badge, Film Festival Wristband
---
Year:
2019
Genre: Documentary, Drama, Thriller
Country: United States
Language: English & Spanish
Runtime: 90:00 mins