Last Whispers: An Immersive Oratorio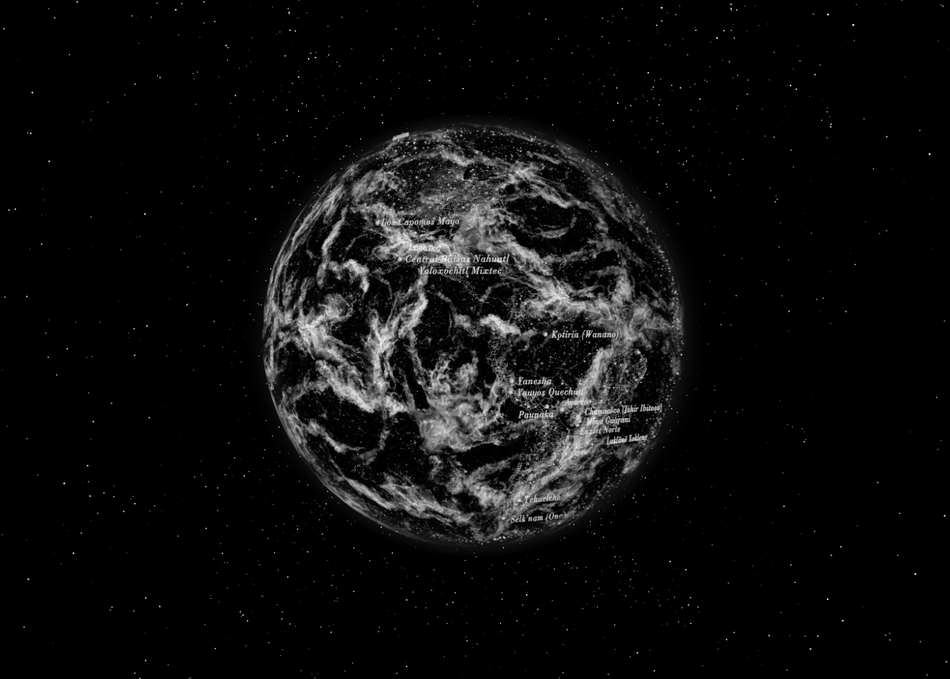 Director Lena Herzog, in collaboration with VR pioneer Nonny de la Peña and Emblematic Group, has created an immersive VR oratorio in three parts. Each part will be comprised of its own standalone VR experience and embody three distinct expressions that viscerally answer the question of how to tell an extinction whose form is silence. It is the first VR of it's kind that transports audiences into a virtual landscape composed of the fabric of vanishing voices accompanied by original animation that poetically links image and sound. Last Whispers is co-presented by UNESCO, who, along with the UN General assembly, have declared 2019 The Year of Indigenous Languages.


Programming descriptions are generated by participants and do not necessarily reflect the opinions of SXSW.
Director
Credits
Director: Lena Herzog
Additional Credits: Conceived and Directed: Lena Herzog, Sound Design and Composition: Mark Mangini, Produced: Lena Herzog, Last Whispers 501(c) (3), Nonny de la Peña, Emblematic Group, Executive Produced: Meghan McWilliams, Cedric Gamelin, Executive VR Direction: Jonathan Yomayuza, Art Direction: Amanda Tasse, Laura Dubuk, Typography and Design: Maggie Morris, Sound Design: Source Sound, Tim Gedemer, Engineering: Roshail Tarar, Art: Charlie Park
Primary Entry: Platinum Badge, Film Badge
Secondary Entry: Music Badge, Interactive Badge, Film Festival Wristband
---
Year:
2018
Genre: Experimental
Country: ["United States"]
Language: English
Runtime: 07:00 mins