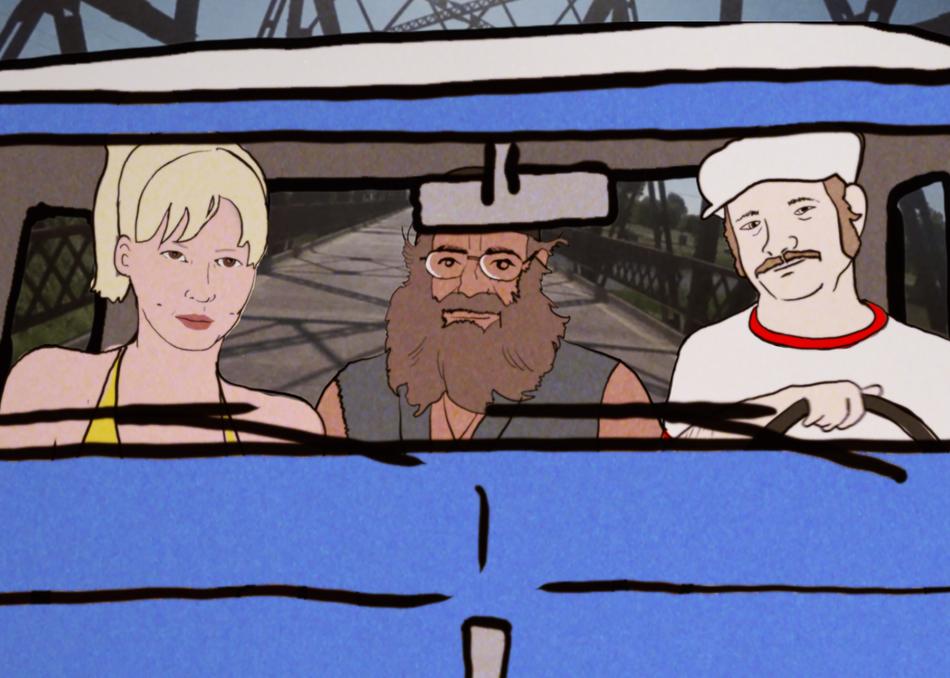 Award winning country songwriter Luke Dick spent his toddler years living in a strip club. During the 1970's oil boom, The Red Dog was the rowdiest and most popular strip club in Oklahoma City. For five years it was the only home and family Luke and his mom had. She was a teenaged runaway, dope-addicted single mother, stripping with a fake I.D., and he grew up amidst the drugs, the danger, and the never-ending party.
Now 30 years later, Luke has a toddler and a newborn of his own. As he began asking his mom questions about his own childhood- and what she was thinking letting a toddler run around in that place- she turns out to be more hilariously forthcoming than he ever imagined.


Programming descriptions are generated by participants and do not necessarily reflect the opinions of SXSW.
Directors
Credits
Directors: Casey Pinkston, Luke Dick
Producer: Luke Dick, Casey Pinkston
Music: Luke Dick
Principal Cast: Kim Kassen, Connie Johnson, Janet Cartmill, Jeanne Misleh-Probst, Randy Howard, Tiny Jackson, Charles Dick, Jr.
Additional Credits: Animation: Casey Pierce, Music Supervisor: Carter Little
Primary Entry: Platinum Badge, Film Badge
Secondary Entry: Music Badge, Interactive Badge, Film Festival Wristband
---
Year:
2019
Premiere Status: World Premiere
Genre: Documentary
Country: Costa Rica, United States
Language: English
Runtime: 103:39 mins