Building the American Dream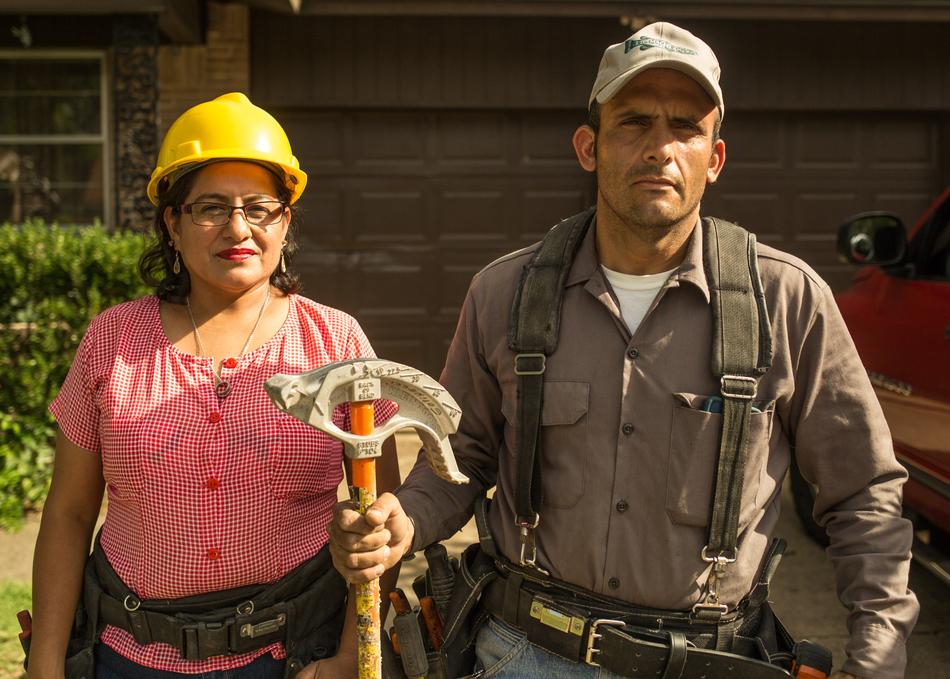 Across Texas an unstoppable construction boom drives urban sprawl and luxury high-rises. Its dirty secret: abuse of immigrant labor. BUILDING THE AMERICAN DREAM captures a turning point as a movement forms to fight widespread construction industry injustices. Grieving their son, a Mexican family campaigns for a life-and-death safety ordinance. A Salvadorian electrician couple owed thousands in back pay fights for their children's future. A bereaved son battles to protect others from his family's preventable tragedy. A story of courage, resilience and community, the film reveals shocking truths about the hardworking immigrants who build the American Dream, of which they are excluded.


Programming descriptions are generated by participants and do not necessarily reflect the opinions of SXSW.
Director
Credits
Director: Chelsea Hernandez
Executive Producer: Marcy Garriott
Producer: Chelsea Hernandez, Marisol Medrano
Cinematographer: Erik Mauck
Editor: Sarah Garrahan, Chelsea Hernandez
Sound Designer: Gisela Fulla-Silvestre
Music: Gil Talmi
Principal Cast: Claudia, Alex, Gustavo, Jasmine Granillo, Christian
Additional Credits: Consulting Editor: Carla Gutierrez, Story Consultant & Co-Editor: Manuel Tsingaris, Assistant Editor: Jessica Saldaña, Associate Producer & Assistant Editor: Nina Vizcarrondo, Photographer: Moyo Oyelola, Co-Producer: Mario Troncoso, Co-Producer: Iliana Sosa, Additional Cinematography: Juan A. Izaguirre, Assistant Editor: Anna Ramirez
Primary Entry: Platinum Badge, Film Badge
Secondary Entry: Music Badge, Interactive Badge, Film Festival Wristband
---
Year:
2019
Premiere Status: World Premiere
Genre: Documentary
Country: United States
Language: Spanish, English
Runtime: 75:00 mins