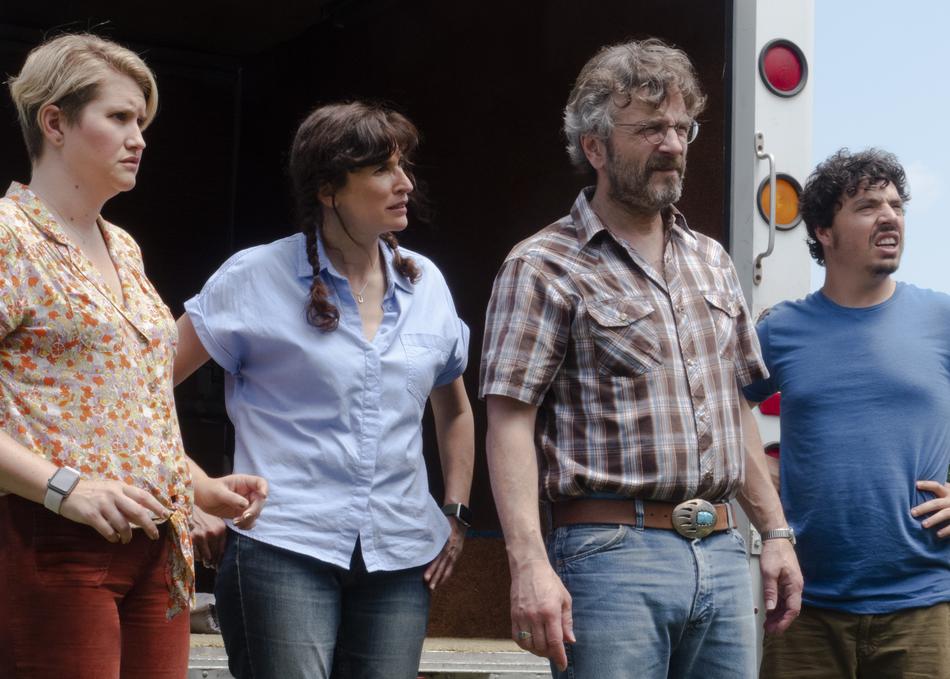 When Cynthia & Mary (Jillian Bell & Michaela Watkins) show up to collect Cynthia's inheritance from her deceased grandfather, the only item she's received is an antique sword that was believed by her grandfather to be proof that the South won the Civil War.
 
The two attempt to unload the object to a curmudgeonly pawnshop owner (Marc Maron) & his man-child sidekick Nathaniel (Jon Bass). When Mel and Nathaniel discover there's a black market for the relic, the two pairs reluctantly join forces to sell this rarefied 'prover item' to the highest bidder. 
The adventure that ensues takes the four of them on a wild journey into the depths of conspiracy theory and and Southern disillusionment.


Programming descriptions are generated by participants and do not necessarily reflect the opinions of SXSW.
Director
Credits
Director: Lynn Shelton
Executive Producer: Peter Gilbert, Eddie Linker, Joe Swanberg
Producer: Ted Speaker, Lynn Shelton
Screenwriter: Lynn Shelton, Mike O'Brien
Cinematographer: Jason Oldak
Editor: Tyler L. Cook
Production Designer: John Lavin
Sound Designer: Dave Howe
Music: Marc Maron
Principal Cast: Marc Maron, Jon Bass, Michaela Watkins, Jillian Bell, Toby Huss, Dan Bakkedahl, Tim Paul, Whitmer Thomas
Additional Credits: Costume Designer: Tora Eff
Contact
Sales Agent
Mikey Schwartz-Wright
Primary Entry: Platinum Badge, Film Badge
Secondary Entry: Music Badge, Interactive Badge, Film Festival Wristband
---
Year:
2018
Premiere Status: World Premiere
Genre: Comedy
Country: United States
Language: English
Runtime: 88:48 mins