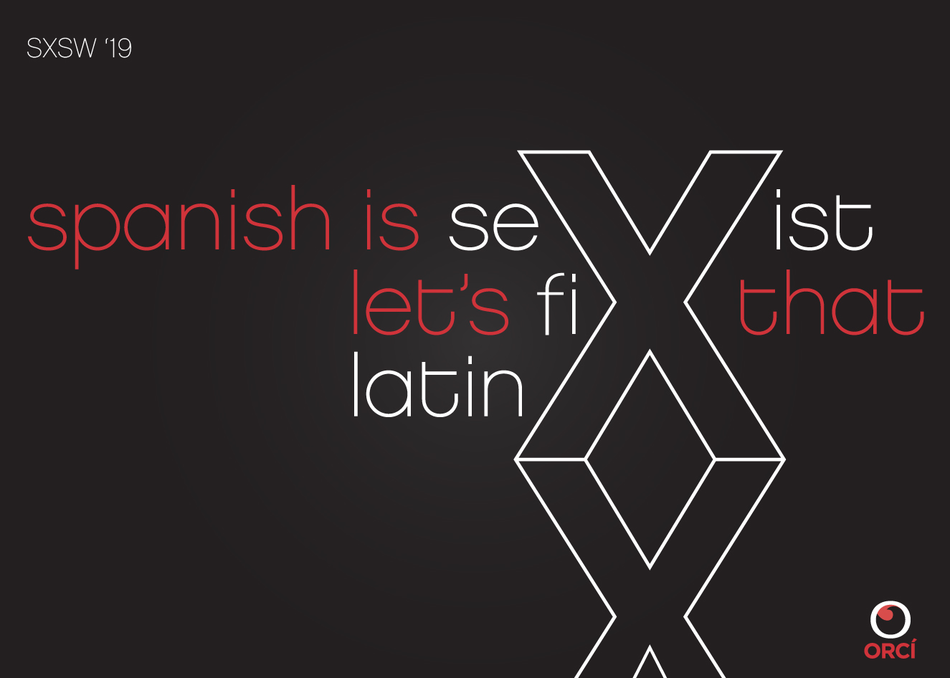 Recording: Dear Spanish: You're Sexist, Let's Fix That, Mar 11, 2019
Speakers
In the wake of #metoo and LBGTQ movements, Spanish-speaking creatives are struggling with the painful reality that their language is sexist, discriminatory and grossly stereotypical—and so they're forced to counteract it with the most valuable thing in their toolbox: creative ingenuity.
Spanish is not an inclusive, gender-neutral language and must adapt to the times. Adjectives, pronouns and nouns are either masculine or feminine You talk about a "niño" or a "niña" and if you want to refer to them in plural, then "niños" takes over. Stereotypes are reinforced, as is the case with words for secretary and cheerleader.
Which means creatives have to pay attention to every word, and magic workarounds to ensure they're reaching targets in a way which doesn't alienate anyone.


Programming descriptions are generated by participants and do not necessarily reflect the opinions of SXSW.
Primary Entry: Platinum Badge, Interactive Badge
Secondary Entry: Music Badge, Film Badge