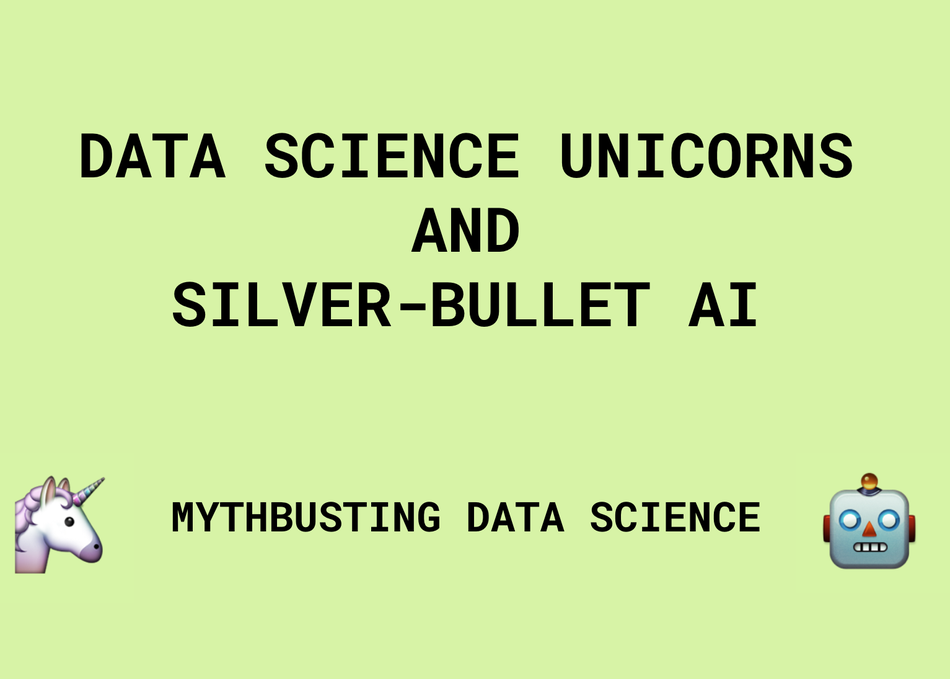 Recording: Data Science Unicorns and Silver-Bullet AI, Mar 11, 2019
Mythology around data science and AI is building quickly, but buzzwords have led to buzzkill when it comes to actual implementation. This panel of experienced data scientists will discuss the who, what, and how of data science. Forewarning: we won't call AI a "silver bullet", unless your problem is a werewolf. (Most problems aren't werewolves.)
So, are data scientists really unicorns? Is a PhD in data science and 20 years of experience necessary to be useful? What about visualization, TensorFlow, and the cloud? Can we slay dragons without neural nets? Are we missing that extra 'Spark'? What's the best way to hire data scientists, and where do you set the bar? How can diversity drive your data efforts further?
We'll discuss all of this and do a little mythbusting along the way.

Programming descriptions are generated by participants and do not necessarily reflect the opinions of SXSW.
Primary Entry: Platinum Badge, Interactive Badge
Secondary Entry: Music Badge, Film Badge