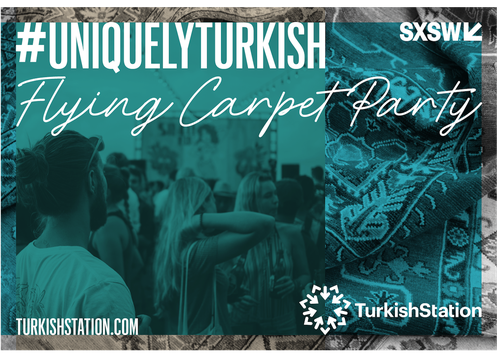 "Carpets have a life too. It's a living thing. It breathes. So when the breathing is finished life is finished, just like any other living thing. People are scared to step on these… To give them a good life you have to walk on them." – Hüseyin Şahin | Magic Caravan
Celebrate life with the new Turkish music wave, Turkish drinks, and treats.
Free Entrance to all SXSW Badge holders. Lineup to be announced on http://www.turkishstation.com RSVP only!


Programming descriptions are generated by participants and do not necessarily reflect the opinions of SXSW.
Primary Entry: Music Badge, Platinum Badge, Film Badge, Interactive Badge