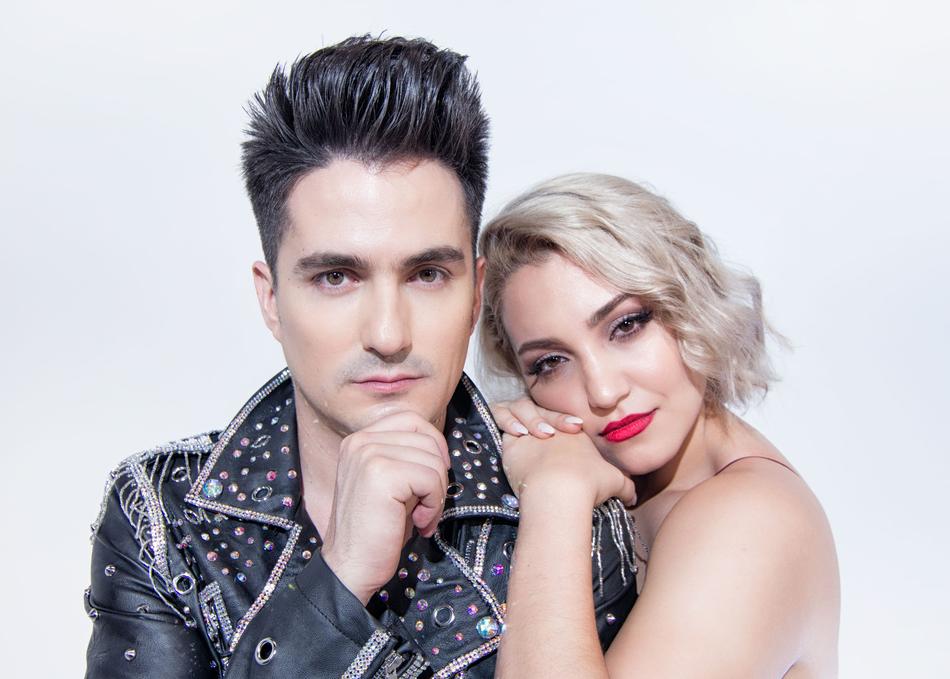 MITRE - the duet comprised of singer/songwriter/producer, Luis Mitre, from
Mexico City and Singer/songwriter Andie Sandoval from Culiacan, Sinaloa. The
emerging duo is considered one of the most promising acts in Latin Alternative
music in the US and Mexico. Their music is a unique mix of traditional Mexican
sounds tied with Spaghetti Western, Cumbia, World music and a splash of EDM
that work together to transcend the boundaries of language and culture.
MITRE's staple show is a combination of theater, musical cinematography, and
art. Their music videos, songs, and live performances are a testament to the
creativity and originality that envelop their vision and spiritual journey.
Spectators are given a taste of this dynamic duo with every piece of content they
put forth.
Their first single, "Los Santos Del Amor" was released on May 18, 2018, and was
a fusión of cumbia and Latin folklore. The single is based on a Mexican legend
that speaks of finding the cure to heartbreak by lighting candles for your patrón
saint(s). This practice of faith is very common in Latino culture.


Programming descriptions are generated by participants and do not necessarily reflect the opinions of SXSW.
Subgenre: World
From: Los Angeles, CA