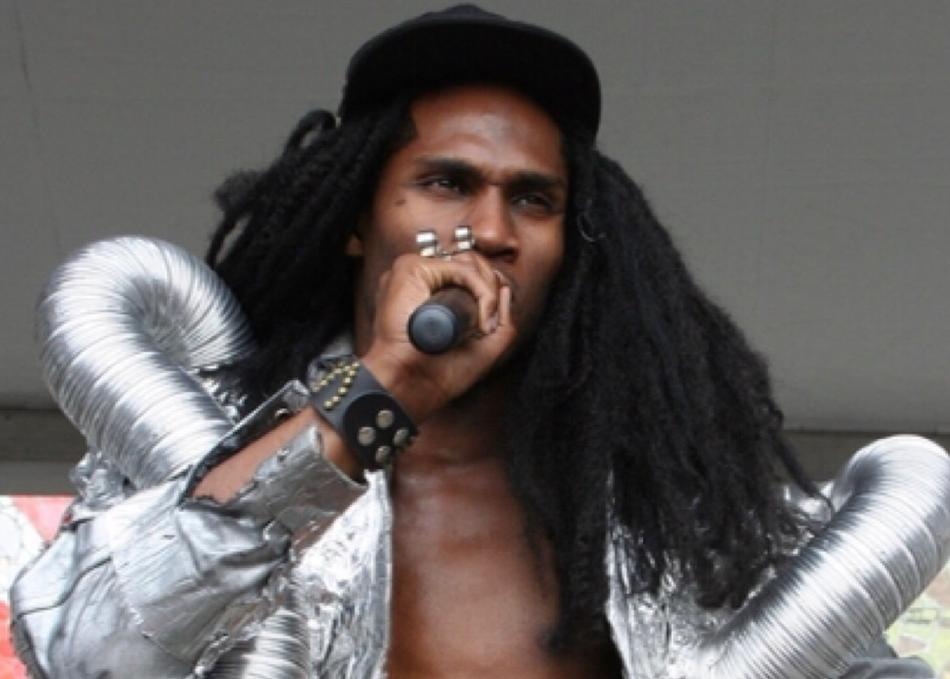 Magnolia Housing Projects have long been demolished, a light post still stands at the corner where youth like Vockah Redu (Javocca Davis) gathered to rap and create beats. The light post marks one of the birthplaces of Bounce music, a genre of rap specific to New Orleans that has invigorated crowds throughout the South. Vockah Redu and the Cru animate the stage with their dynamic revival of dance, music, and art from the street corner to the club. More than your typical hip-hop act, this theatrical performance sets the stage for a sweaty hands down booty up good time, transforming any party, bar, or dance floor in your neighborhood.
al Cru formed in 1997, currently the Cru is composed of Energyzah Redu (ClarenceMosley) GynjahBreaden Redu(Breaden Sanders) the late Taveion Rodeo (Donte Brown). Ro Da B (Roosevelt Tyler) The Cru dominates the stage with electrifying choreography, costumery, skits, and superb street style.

Programming descriptions are generated by participants and do not necessarily reflect the opinions of SXSW.
Subgenre: Southern Hip-Hop
From: Houston, TX