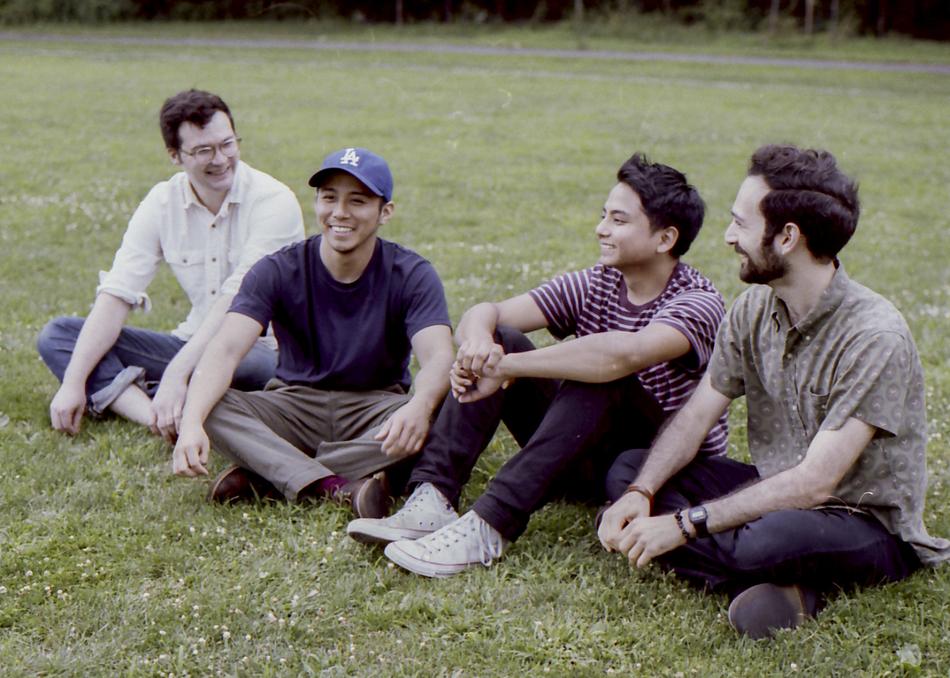 credit: Mariano Frisoli de Oliveira
Garcia Peoples - Feel So Great
Discovering the secret and perhaps even endangered language of riffs, Danny Arakaki and Tom Malach formed Garcia Peoples in Rutherford, New Jersey, and over the past year and change, they've hit launching speed, writing albums' worth of material too fast to release. While 2018's "Cosmic Cash" and the upcoming "Natural Facts" (out March 29th on Beyond Beyond is Beyond) are the perfect introduction to the band's cosmic Americana, the tapers have started showing up for Garcia Peoples, too, keeping track of the ever evolving live song suites.
Playing cleanly articulated lines that perhaps recall some of great guitar tandems of yore–Allman/Betts, Jansch/Renbourn– while "summoning the Dead for Pavement fans", Garcia Peoples epitomize 'post-jam' in its proper arrival point; borrowing all the best of what's preceded them without regarding boundaries, a bounce all their own, and a characteristically delightful lack of polish to keep things grounded. With Andy Cush (bass), Cesar Arakaki (drums), and keyboardist Pat Gubler (PG6, Wet Tuna), it's a happy wonder to watch Garcia Peoples plunge into the outer reaches of rock with infectious enthusiasm.


Programming descriptions are generated by participants and do not necessarily reflect the opinions of SXSW.
Artist is seeking the following professional connections: Booking Agent - US
Subgenre: Psychedelic
From: Rutherford, NJ