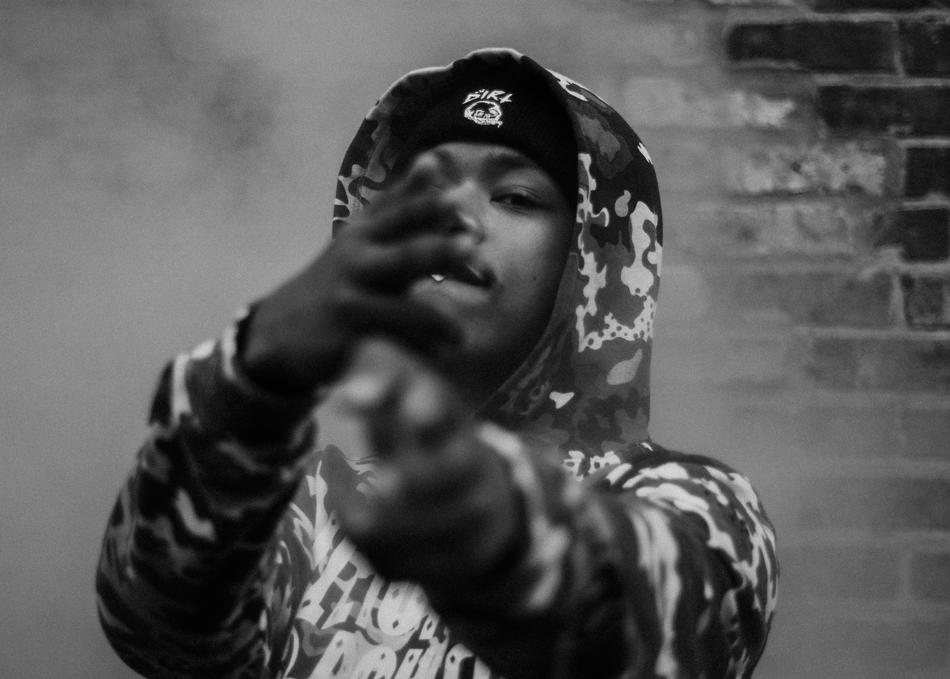 Vince Ash - Text Free
Your favorite rap will always be low-budget and high stakes. Grainy videos with grimy flows. The stuff that you might have seen on Yo! MTV Raps in 1994, but which never tries to soullessly recreate the 90s aesthetic. Music that feels modern but comes from an eternal place. Flee the sirens rap. Blunt scorched, deuces chucked rap. If it ain't raw it's worthless rap.
And that's Vince Ash.
Visceral and potent, Vince hails from Hammond, Ind., and embodies all that is the Midwest. His world is bleak and sinister, sepia-tinted. Some Do or Die, straight out the mud rap. Or, as Andrew Barber from FakeShoreDrive puts it, "Vince is easily one of the hottest new talents repping Indiana — especially the Northern part of the state. [His style] is eerie and infectious— one that you won't soon forget. This one has been embedded in my brain since I first heard it, if we're being factual. [Vince Ash's] music sticks to your bones. You can feel it in your soul."
Vince released the critically acclaimed, Do or Die, via POW Recordings in 2018, and is currently recording it's follow-up due later this year.


Programming descriptions are generated by participants and do not necessarily reflect the opinions of SXSW.
Subgenre: Gangsta
From: Hammond, IN