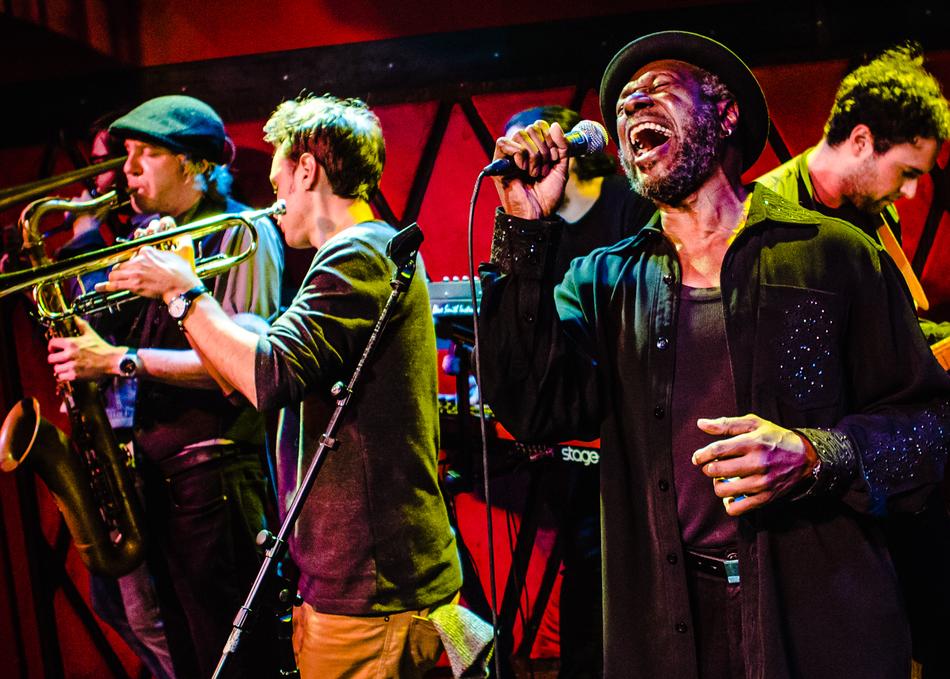 John The Martyr - Cross The Line
Born at the crossroads of good old-fashioned Harlem soul power and next generation New Orleans sounds, the story of John The Martyr starts on a New York City subway. This is where a 26-year-old NOLA native heard 70-year-old Harlem son, Bill Hudson, singing with the doo-wop outfit called Spank.
"They blew me away," he recalls, "I grew up listening to artists like The Temptations, The Drifters, and James Brown, so it brought me back home."
Kyle and bill bonded in the studio and continued to work together on creating some new tunes. "The first thing I said to him was, 'I think you should find a younger guy, number one'," laughs Bill. "I liked what Kyle was putting down though. It had a feeling. It wasn't generic. There was no classifying it."
"I just knew that the bond we had was special," recalls Kyle. "I wanted to listen to his voice more and more. He's a young guy at heart. There was a lot of patience from him, and his wisdom is so crucial to this band. We're constantly learning from him."
Kyle shared a handful of demos with friend, Dustin DiSalvo, and after bringing together a collective of 11 musicians, John The Martyr was formed.


Programming descriptions are generated by participants and do not necessarily reflect the opinions of SXSW.
Subgenre: Funk
From: New York, NY