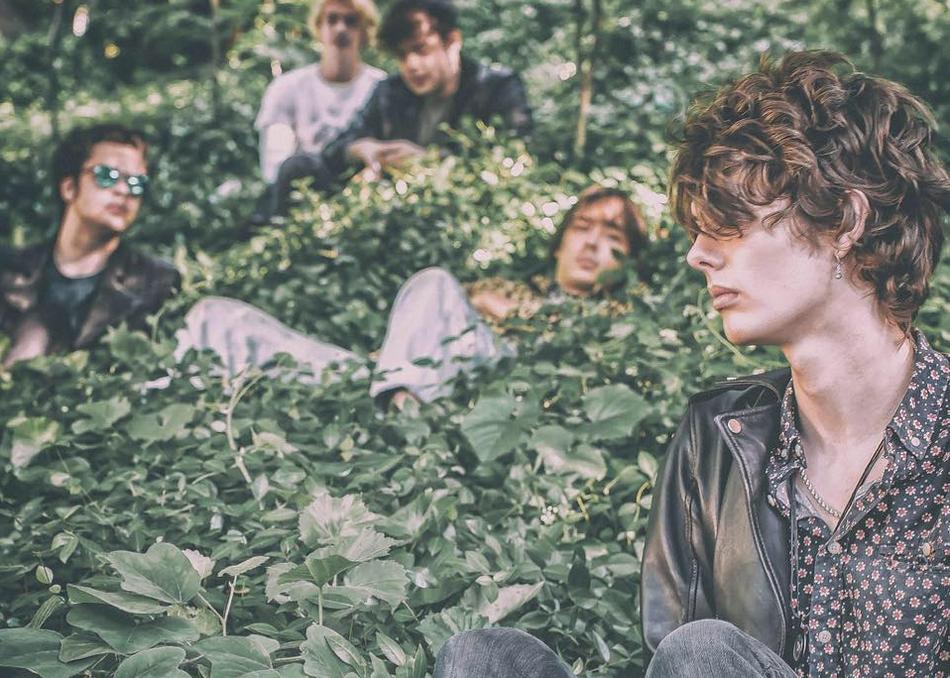 Marfa Crush is a rock and roll band from Austin, Texas. The music is straightforward, with psychedelic sounds floating through the mix, but the songs don't fit easily into any category. "I was tired of being in straight up rock bands and wanted to do something different," says Marlon Sexton, the group's leader.
Sexton wrote, sang, produced and played all the instruments on the songs on the band's still unnamed debut in his home studio. He incorporated aspects of electronic music – crazy sounds and unexpected noises - to make it interesting, but kept things rooted in the structure of a traditional rock band. Guitar, bass and drums carry most of the weight. He wrote and recorded the songs in eight months, crafting precise arrangements that come alive when the band plays them on stage. The music carries a lot of emotional weight and breaks out of the verse/chorus straightjacket, with intros and outros that are spacy and atmospheric. The sound is free flowing, but coordinated. "We all know where a song is going," Sexton says, "but it's always open to the individual interpretation of the musicians."


Programming descriptions are generated by participants and do not necessarily reflect the opinions of SXSW.
Subgenre: Alternative
From: Austin, TX