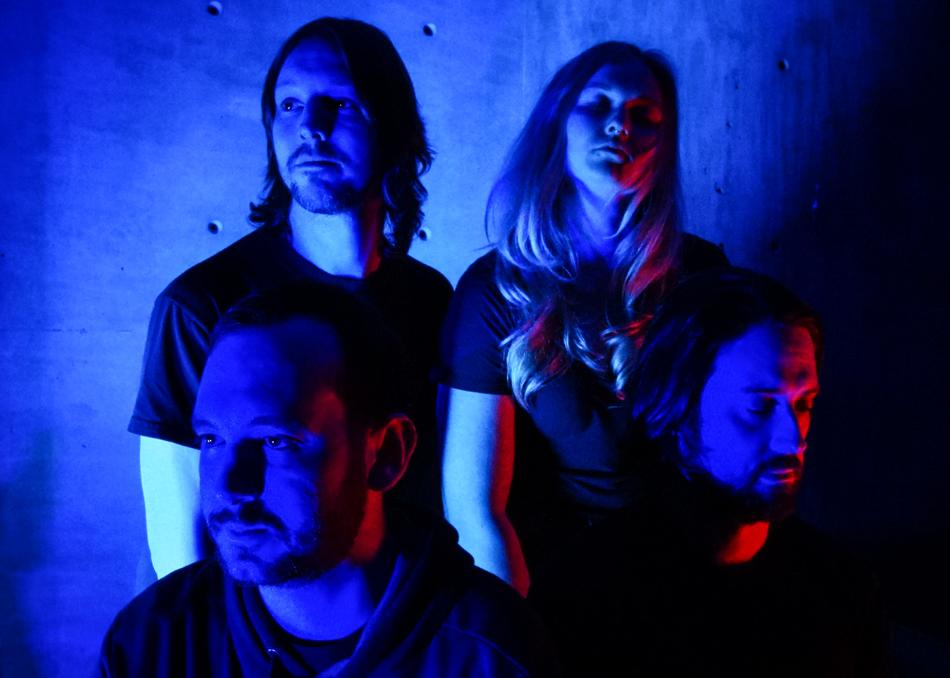 Löwin - Sake
Heavy As the Sun is Löwin's second release but marks a rebirth in sound for the Austin based quartet. While Royal Jelly (released in 2013) asserted the band as a member of the Austin rock scene, Heavy as the Sun emerges with a more shimmery pop aesthetic on intro tracks "Sake" and "Maybe It's Over." Songwriter/singer Sara Houser switches from guitar to keyboards (her primary instrument) to create a uniformly synth centered record. "I wanted the focus of this record to be more lyrically and melodically driven and for me those ideas come the most naturally when I'm playing piano," explains Houser.
That being said, Heavy as the Sun doesn't lack dynamics or the bombastic post rock moments that are more present in Löwin's earlier releases. Amidst the glitz are songs like "Hard to Love" which starts off with heavy hitter Chris DeGeorge and Nate Ribner's signature bass fuzz but then builds into a B52s inspired banger. Guitarist Michael Sanders shines on "Sloop" and "The Wheel" with tones reminiscent of Real Estate and Johnny Greenwood alike.
Heavy as the Sun was recorded in Austin, TX.


Programming descriptions are generated by participants and do not necessarily reflect the opinions of SXSW.
Artist is seeking the following professional connections: Label, Management, Gear Endorsement, Distribution - US, Distribution - UK/Europe, Distribution - Worldwide, Other Artists to Tour With, PR/Publicity Agency, Publishing, Sync/Music Supervisors
Subgenre: Rock
From: Austin, TX