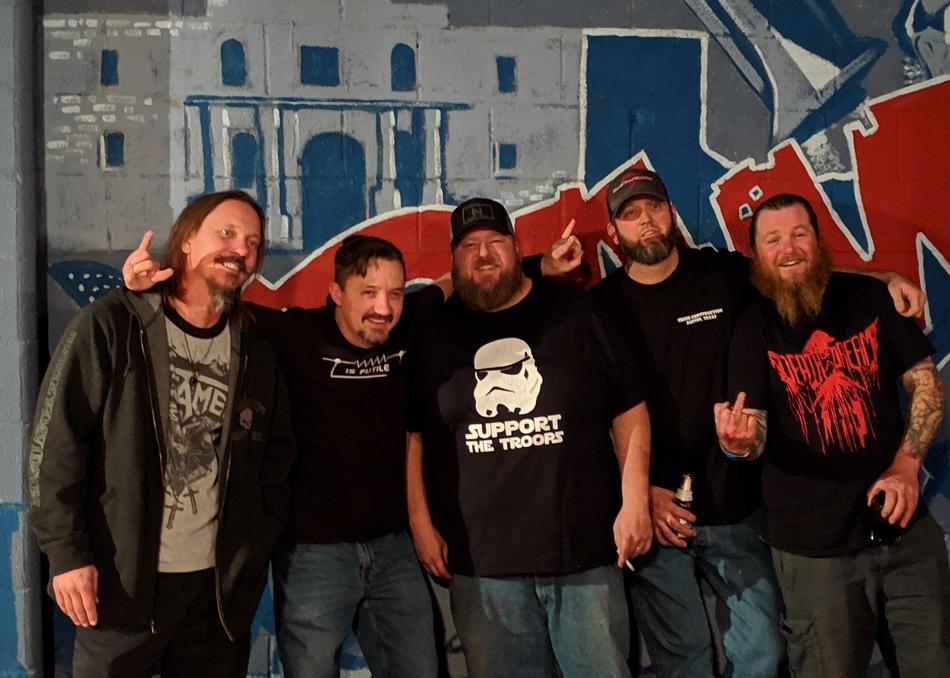 Lug - Back Door Kenny
Formed in 2005, Lug was born in the hills of Central Texas. Bonded by a true love of music, the 5-piece joined to make some of the heaviest and most honest music metal. Second only to their first love of music is the love performing. Lug strives with every show to not only entertain, but to inspire all the true lovers of music to move their body and mind. They play only what inspires them, only what they like. No pigeon-holes, no boxes, just the Groove. In 2006 Lug recorded their debut album, "Done and Done". "Done and Done" is a blistering combination of groove & thrash. Uniquely southern, uniquely Lug. Recorded in 2011, "Long Texas Summer" picks up right where "Done and Done" left off. In music, dynamic is key, and that record has it and then some. After the recording of "Long Texas Summer" Lug went on hiatus until 2016. Lug's third album, "Time is Mine and I'm Alive" recorded in 2017, contains some of Lug's most exciting tracks. From the fast and heavy "Back Door Kenny", dynamic and soaring vocal lines on "Eight Four Two One", to the slap-tastic bass lines of "One Truth", "Time is Mine and I'm Alive" offers fans a roller coaster ride from the metal world of Lug!

Programming descriptions are generated by participants and do not necessarily reflect the opinions of SXSW.
Subgenre: Heavy Metal
From: Austin, TX