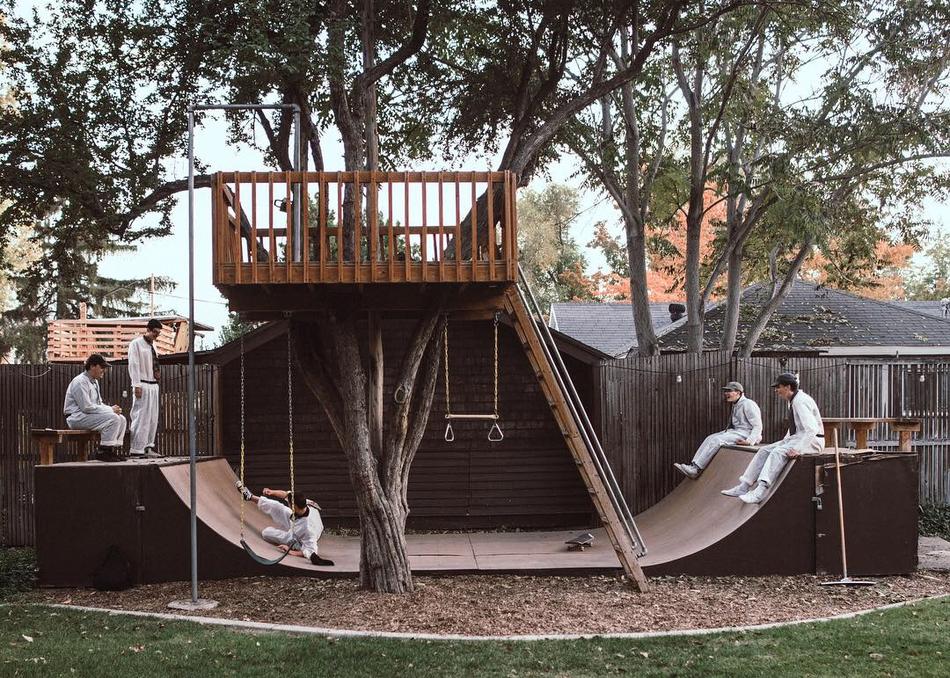 Ritt Momney - Something, In General
Ritt Momney began as an indie rock band in Salt Lake City fronted by Jack Rutter and 5 of his high school friends. After high school graduation in 2017, college and other life plans took everyone but Rutter out of SLC, causing about a year-long hiatus.
"I tend to write my songs about whatever aspect of my life is my biggest stressor at the moment. When I wrote 'Pollution' it was about my ex girlfriend going away to college. The majority of the important people in my life had just left on LDS (Mormon) missions or gone to college. Being a pretty anti-social person, it was kind of just me in my cell-block-ish dorm room writing songs for a few months."
Around March 2018, Rutter decided to start the project back up by recording and producing songs in his bedroom, the first of which was "Something, In General." The live band now consists of Rutter (lead vocals, guitars, keys), Max Metos (drums), Noah Hamula (guitar), Auden Winchester (keys) and Jonas Torgerson (bass).


Programming descriptions are generated by participants and do not necessarily reflect the opinions of SXSW.
Artist is seeking the following professional connections: Sync/Music Supervisors
Subgenre: Indie Rock
From: Salt Lake City, UT