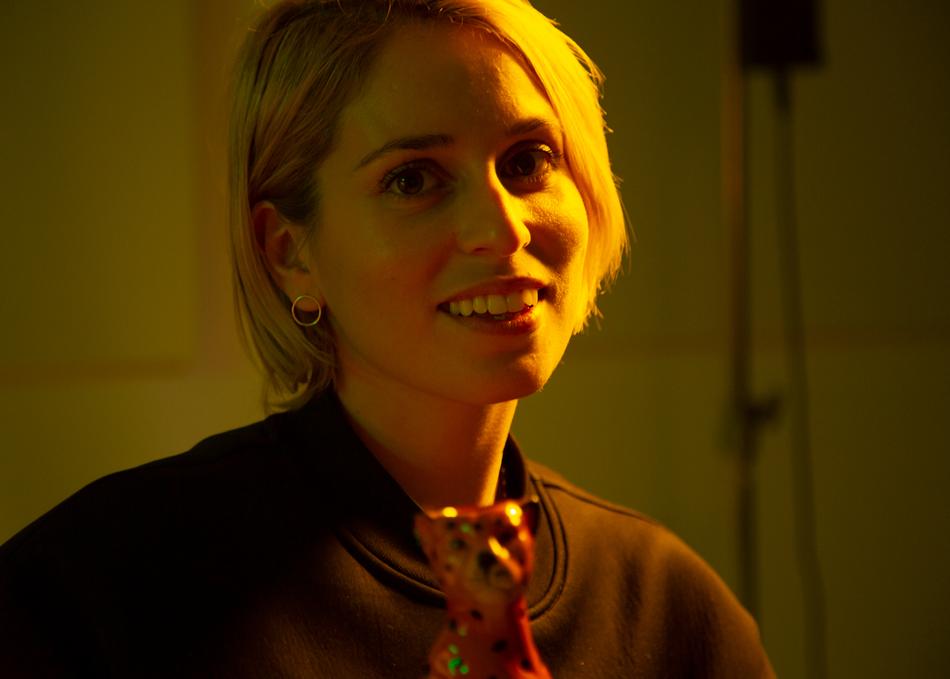 MUNYA - Hotel Delmano
Born in the small town of Saguenay in Quebec, Josie Boivin is the youngest of nine children. Classically trained as a pianist, Boivin discovered she could sing opera in high school, when she was overheard by a music teacher while jokingly imitating an opera singer. After spending her teens in the highly competitive opera world, she studied jazz at the University of Montreal.
It wasn't until September of 2017 that Boivin found her calling, when a friend invited her to play the legendary Pop Montreal festival. At that point, she only had one finished song. "I realized that this was my chance," she says. "If I was ever going to make my own music, it was now. I quit my job and moved in with my sister, just so I could write all day."
After her sister would leave for work every day, Boivin set up her gear, transforming the kitchen into a recording studio, where she wrote and recorded, cleaning everything up before her sister got home at five. These recordings, coupled with a few in-studio days with Miles Dupire-Gagnon and Gabriel Lambert from Anemone, would eventually become her debut EP


Programming descriptions are generated by participants and do not necessarily reflect the opinions of SXSW.
Artist is seeking the following professional connections: Brand Partnership, Gear Endorsement, Other Artists to Tour With, Booking Agent - UK/Europe, Booking Agent - Worldwide, Publishing, Sync/Music Supervisors
Subgenre: Indie Rock
From: Saguenay, QC, CANADA