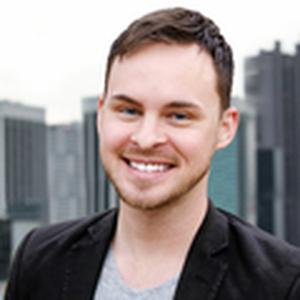 Joey Hendrickson is an entrepreneur in entertainment and technology, who has teamed up with the CEO of Kalypso, a global innovation firm for companies and cities, to build new solutions for the music industry.
In recent years, Hendrickson has consulted more than 30 clients in music entertainment, marketing, and technology including companies like Uber, Medtronic, Sharper Image, and Donatos Pizza. As the Founder of the Columbus Music Commission, Hendrickson has impacted the Columbus, Ohio arts and music ecosystem and supported the launch and growth of non-profits like Columbus Songwriters Association, CityMusic Columbus, Fashion Meets Music Festival, and The Power of Music Festival. In 2019, Hendrickson is testing a replicable venue model in downtown Columbus that gives away alcohol while helping artists and bands get paid strong guarantees.
Through How To Build A Music City, Hendrickson regularly consults cities on music strategies and technologies that create new, paid opportunities for musicians. In 2019, Hendrickson will launch a smart music technology as a solution for city sidewalks and a music licensing platform that cities can use to promote local sync licensing.
A four-time official speaker at SXSW, Hendrickson has also been invited to speak at TEDx, Canadian Music Week, The Ohio State University, Capital University, The Warsaw Music Export Conference, Katowice Music Summit, and World Music Expo.
A lifelong artist, Hendrickson began his career by dropping out of college as a touring songwriter and opening for bands like 21 Pilots, Sister Sparrow & The Dirty Birds, Josh Krajcik, and others.
[Programming descriptions are generated by participants and do not necessarily reflect the opinions of SXSW.]
Events featuring Joey Hendrickson
Events featuring Joey Hendrickson