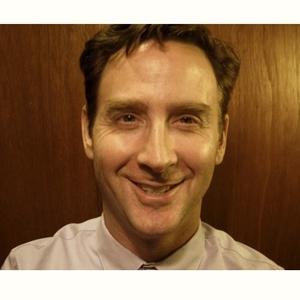 Chad Miller is the founder of Cinema Machine Management, a consulting company focused on advising independent filmmakers on navigating the world of development, distribution and marketing. He has worked in the business of entertainment for more than 15 years.
His career started as a Story Analyst at the United Talent Agency and but he soon joined Phoenix Pictures and spent three years doing project development work at several production companies.
Shifting into the world of digital distribution, Chad signed on as part of the iN Demand team. While at iN Demand, Chad got to know the executives who subsequently started AT&T's flagship product, U-verse Television.
After six years with AT&T U-verse, where he helped their VOD and SVOD business grow, Chad received an offer to join one of Inc Magazine's Fastest Growing companies, the independent film distribution machine Gravitas Ventures. Over the next 5 years Gravitas Ventures was twice more listed on the Inc Magazine's 500 Fastest Growing companies and became one of the largest distributors of feature films in North America (note: they now have a global distribution reach).
In his spare time Chad is an avid hiker, sporadic mountain biker, and voracious consumer of audio books. He also likes to learn things from his wife who is a senior environmental planner at a large firm in Los Angeles.
From time to time Chad also makes noise with (and occasionally write things on) his trusty old Olympia manual typewriter. He was a big fan of the documentary "California Typewriter" – which was one of the last deals he worked on while at Gravitas.
This would be Chad's fourth time attending SXSW, but his first time participating as one of the festival's mentors.
He looks forward to reconnecting with past colleagues, taking meetings with new companies, and trying to figure out what's going to be the next big thing in the world of entertainment.
[Programming descriptions are generated by participants and do not necessarily reflect the opinions of SXSW.]
Events featuring Chad Miller
Mar 11, 2018
3:30pm — 4:45pm
Events featuring Chad Miller
Mar 11, 2018
3:30pm — 4:45pm