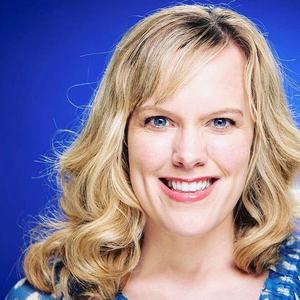 Ann Mack oversees Facebook IQ, Facebook's insights offering of studies, tools and resources designed to fuel great campaigns. In her role, she directs the global insights marketing team, responsible for packaging and amplifying research, industry thought leadership and scaled insights solutions for internal and external audiences.
Since joining in May 2014, Ann and her team have launched and built the Facebook IQ insights brand and channel and have led content and activation on large-scale global insights projects, such as "Coming of Age on Screens," "The Thumb is in Charge" and "Shifts for 2020." Most recently, under Ann's leadership, Facebook IQ launched Cross Border Insights Finder, a tool aimed at helping marketers explore growth opportunities beyond borders, and Insights to Go, a data discovery engine.
Previously, Ann was the Director of Trendspotting at J. Walter Thompson Worldwide. There, she built the JWTIntelligence trends and insights group and teamed with brands to turn cultural shifts into opportunities. During her 10-year tenure at JWT, her annual "10 Trends" and "100 Things to Watch" became highly anticipated cultural markers not only for marketers but for the public as a whole. 
Ann has appeared on NBC's Today Show, The Early Show on CBS, Fox and Friends, and Sky News; has been interviewed by numerous radio outlets, including the BBC and NPR; and has been quoted in dozens of publications, including The New York Times, USA Today and International Herald Tribune for her thought leadership. Some of Ann's speaking engagements have included SXSW Interactive in Austin, the AdReview Conference in Johannesburg, AMAP in Mexico City and Social Media Week in New York.
Before joining JWT, Ann led Adweek's coverage of the digital advertising industry as Interactive Editor. She started her career as a crime reporter for the Mansfield News Journal in Ohio after graduating magna cum laude from Ohio State University with a BA in journalism.
[Programming descriptions are generated by participants and do not necessarily reflect the opinions of SXSW.]