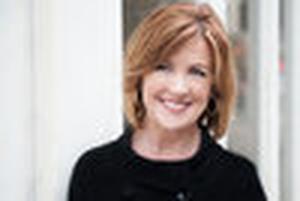 Maura Colleton Corbett is the CEO and Founder of the Glen Echo Group, where she leads the team's award-winning work in telling the stories of the companies and organizations building the New Economy.
With over two decades of communications, media, public affairs and coalition building experience, Corbett provides strategic counsel to clients faced with the complicated challenges surrounding the shift to the digital, Internet-enabled world, including innovation policy, wireless technologies, broadband deployment and applications, and content-related issues including privacy, security and copyright.
Corbett helps clients translate new technologies and innovations into compelling communications vehicles that resonate with policymakers, press and the public in order to inform forward-looking, successful policies that move the digital economy forward. Corbett brings unique and deep-rooted experience in industry coalition building for a number of high-profile matters, most recently, Net Neutrality, SOPA-PIPA, music licensing, and Wi-Fi. She also has done significant work in mergers and acquisitions within the communications and digital media space.
Corbett is Chairman of the Board of Directors for Public Knowledge, a member of the Center for Democracy and Technology Advisory Council and a Business Advisory Board member for the National Hispanic Media Coalition. She is a frequent speaker and commentator on Internet public policy, coalition building, branding and the media.
Corbett was named a finalist for CEO of the Year by PR News in 2017 and a Top Woman in PR by PR News in 2014 and received the 2010 Women in Technology Leadership Award for her demonstration of exemplary leadership skills and exceptional results in community-related work, the first WIT award ever for a woman in the public affairs industry. She was recently deemed one of DC Inno's 2016 "50 on Fire" in the Government & Advocacy space.
[Programming descriptions are generated by participants and do not necessarily reflect the opinions of SXSW.]
Events featuring Maura Corbett
Events featuring Maura Corbett