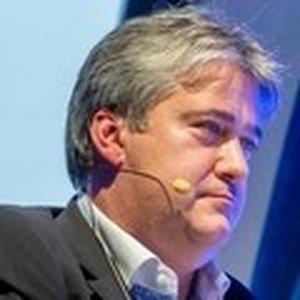 Manager Director IPG/Mediabrands| CEO The Eye OF Horus | Social Media content DJ | Voracious reader | occasional writer | passionate driver | 911 SC | Never panics
A successful blogger and an avid user of social media, Danny is one of the leading authorities on Digital and Social Media and the predictive web in Europe. Business Insider ranks him the 3rd most influential ad Executive on twitter, and CEO Magazine lists him in their 10 top advertising executives to follow on twitter.
He is the managing director of IPG/Dynamic, a consultancy based in Brussels office. He sits on the Board of Directors of IPG Mediabrands Belgium. Before, he was EVP Social and Digital Media at Porter Novelli, heading up PN's social media efforts. He guides some of the world's most valuable brands, and a suit of C-level decision makers through the sinuous path to the future. IPG/Dynamic offers Change management, upcoming and crucial trends, ideation sessions, a communications and media academy and –probably- the best e-reputation skills on the market.
Danny studied Educational Sciences and Agogics, the social science relating to the promotion of personal, social and cultural welfare. His healthy passion for people, Schrödingers cat, quantum mechanics and The Hitchhiker's Guide to the Galaxy make him an unorthodox out-of-the-box thinker.
[Programming descriptions are generated by participants and do not necessarily reflect the opinions of SXSW.]
Events featuring Danny Devriendt
Mar 12, 2018
3:30pm — 4:30pm
Events featuring Danny Devriendt
Mar 12, 2018
3:30pm — 4:30pm