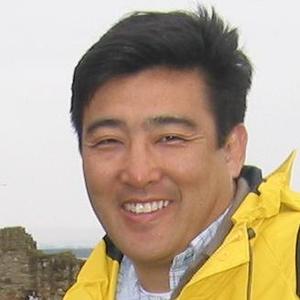 Mark Taguchi is the Vice President and West Coast Managing Director at Management Leadership for Tomorrow (MLT), a 15-year old national non-profit whose mission is to develop Black, Latinx, and Native Americans senior leaders of impact and influence in our communities, organizations and society. MLT equips high potential minorities with the coaching, hard/soft skills, and relationships to transform them into high-performing professionals on the fast-track towards senior leadership. With programs at key transition points throughout their careers, MLT has invested in the careers of 7,000 rising leaders to date. 40% of our most recent class of 300 MBAs got into the top 5 MBA programs and 70% got into the top 10. MLT helps companies tap into this pipeline of the best and brightest diversity talent through programs at the undergraduate, MBA, and experienced talent level.
Mark is a Stanford engineer and MBA with over 20 years of experience in Silicon Valley building teams, products and companies. He has built MLT's diversity footprint in the Tech Sector over the last 5 years to become the largest of any organization.
Prior to MLT, Mark was the President of Marketocracy Data Services, an investment management and research firm that pioneered crowdsourcing and a data analytics approach to portfolio manager selection. Mark headed Business Development and Strategic Alliances for Software.com before and after IPO and after merging with Phone.com to become Openwave Systems where he was Director of Strategic Marketing based in London. He also built and managed the Internet Service Provider Solutions Group at Silicon Graphics which managed strategic partnerships with software developers including Netscape Communications.
Mark is also an advisor to /dev/color, a non-profit organization that aims to advance the careers of Black software engineers and to VOIQ, Inc., an AI-powered platform to manage Sales Call channels and to scale up using on-demand agents.
[Programming descriptions are generated by participants and do not necessarily reflect the opinions of SXSW.]
Events featuring Mark Taguchi
Mar 12, 2018
11:00am — 12:00pm