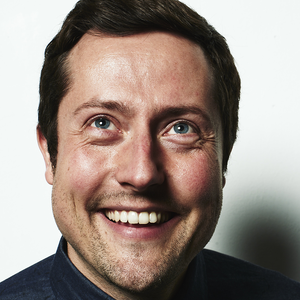 I'm a tech agency founder, presenter and writer from London, UK - I started my tech career by trying to write a database programme aged 12 - it failed to compile on the last line of code so I knew then I was cut out to be a CEO.
Once school was over I sound engineered, managed bands and wound up at a BMG funded startup managing relationships between fans and artists. I first presented national television in the UK aged 16 and went on to write for national newspapers, talk at countless events and has taken 3 comedy shows to the Edinburgh festival.
Throughout that time technology and digital were major parts of my work and interest and in 2011 I started a digital agency called Manifesto with two former colleagues which we've grown over the last 6 years.
In 2017 I launched a podcast called Alexa Stop! with Robert Belgrave - talking about how technology is changing our lives, that's enabled us to meet some amazing people and talk about just how exciting the next 20 years is going to be.
In 2018 I became part of the team launching a new agency group in Europe called The Panoply which Manifesto will become part of. I will remain Manifesto's CEO whilst also taking up the role of Chief Innovation Officer for the group.
[Programming descriptions are generated by participants and do not necessarily reflect the opinions of SXSW.]
Events featuring Jim Bowes
Events featuring Jim Bowes