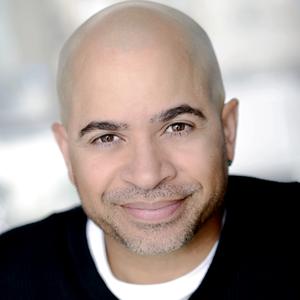 "Darryl M. Bell, accomplished producer and actor with a powerful business background, possesses a career-long reputation for bringing innovation and positivity to the forefront of the entertainment industry. After a chance encounter with prominent producer, Spike Lee, Bell applied his innate savvy business strategy to negotiate with Lee in landing an audition – propelling him far into the world of acting and producing.
Following his breakthrough role in Lee's 1988 School Daze, Bell then
gained further notoriety as Ron Johnson in the hit show, A Different World. Over six exceptional seasons, Bell and his fellow stand-out castmates depicted life as college students at a fictitious Historically Black College, applying comedy as a means to educate audiences on
society's controversial current events. From discrimination to AIDS, apartheid and war, A Different World made an award-winning impact on television that broke boundaries and pushed the envelope – setting a new standard for television as we know it. With this experience, Bell discovered a niche for breaking down barriers and telling impactful stories across all audiences – both behind and in front of the camera lens.
Following several more on-screen roles – including on Living Single and as a co-star in Homeboys in Outer Space – Bell set his sights to effecting change in the industry from behind the camera. With unparalleled persistence and an ability to transform adversity into opportunity, Bell quickly became sought out by multiple industry heavyweights, including Comedy Central, Netflix, and YouTube, for his extensive digital media knowledge, remarkable vision, and the ability to tell a story. Most recently, Bell partnered with Comedy Central in serving as Executive Producer on the highest-rating stand-up comedy show in 2013, Bill Cosby: Far from Finished.
Currently, Bell has found additional success implementing his true entrepreneurial sprit and business development background in running an independent production company and is regularly invited to speak at universities across the country. True to his passions, Bell remains focused on engaging in projects that tell awe-inspiring stories with complexity while remaining connected to what he believes in – making a positive impact in the entertainment industry. Bell's company is involved in multiple productions at this time, including feature films and documentaries as well as two unscripted series.
Born in Chicago and raised in New Jersey by the founder of the first Black Member firm of the New York Stock Exchange, pillars of Bell's upbringing included strategy, negotiation, and strong financial knowledge. After graduating from high school as one of only four African American students in his class, Bell attended Syracuse University, where he was awarded the chancellor's citation for prominent Alumni in 1986 and was a proud member of the Alpha Phi Alpha fraternity, Inc. He now remains one of the fraternity's most distinguished Alphas.
When not behind the lens or with his family, Bell can be found on the golf course perfecting his swing. A member of the First Tee program in Pasadena, Bell also volunteers his time to teach young adults the art of the game."
[Programming descriptions are generated by participants and do not necessarily reflect the opinions of SXSW.]
Events featuring Darryl M Bell