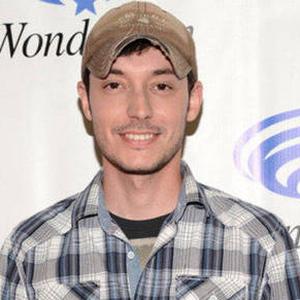 Wes grew up in Lake Como, Florida and attended Florida State University where he earned a BFA in Film. It is here that Wes first gained attention for his student short A WORK IN PROGRESS which was honored with a Student Academy Award. It was at that time that Wes founded his own boutique VFX and Animation Studio Oddball Animation.
Soon after, Wes found himself working alongside Tom Hanks on the IMAX-3D documentary MAGNIFICENT DESOLATION, where Wes was the Previz Supervisor. In addition to this critically-acclaimed project, Wes and his Oddball team designed title sequences, created CG-animation and produced VFX for such companies as Playtone, Walt Disney, and Universal among others.
In 2012 Wes created, produced and directed the original 3D short film RUIN. He released it online and within a short time it had gathered over 5,000,000 hits. The film catapulted Wes into the conversations of new directors to watch. Two months later, the feature version of RUIN sold to Fox Studios in a pre-emptive bid. That same week, the studio began talks for him to direct his first feature film THE MAZE RUNNER. Produced for $34 million, MAZE RUNNER went on to make $350 Million worldwide and launched a franchise. The sequel MAZE RUNNER: THE SCORCH TRIALS premiered in September 2015 and became a worldwide hit. Wes just finished the third and final installment to the series, MAZE RUNNER: THE DEATH CURE, which released to a #1 spot worldwide on January 26, 2018.
Wes' film production company Oddball Entertainment has a first look deal with Fox. In addition to RUIN, Oddball's current development slate includes the fantasy-adventure MOUSEGUARD based on the award-winning comic book series written and illustrated by David Peterson, the action-adventure IN SEARCH OF HUMANS, the epic fantasy FALL OF GODS based on the illustrated novel created by Rasmus Berggreen and Michael Vogt, and an untitled supernatural thriller to be directed by Jason Eisener.
[Programming descriptions are generated by participants and do not necessarily reflect the opinions of SXSW.]
Events featuring Wes Ball
Mar 14, 2018
5:00pm — 6:00pm
Events featuring Wes Ball
Mar 14, 2018
5:00pm — 6:00pm