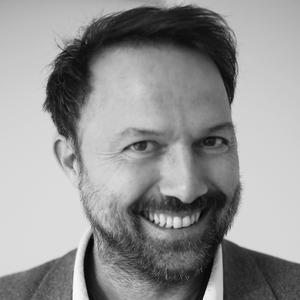 Tom Dercourt (47) studied Cinema in renowned schools such as Novocom - Development / Directing (90-93) & la Femis - Production Department (96-97).
He is in the Board of ACE (16), attended EAVE+ and is a member of Unifrance, of SPI, and sat on several CNC commissions. He is a regular speaker in the Production and Distribution courses at Femis, Europa Cinemas and other markets.
Producer
In 1996 he founded Les Films à un dollar, and in 2007 he created Cinema Defacto. He produced or coproduced 36 feature films.
Both are film production and distribution companies at human scale based on the desire to carry out engaging and significant subjects in a creative manner. Both structures are designed to optimize all production matters efficiently, in order to serve a cinematographic vision.
He produces 2/3 of Delegate Major coproductions, and 1/3 minor coproductions. Almost all films are made in coproduction gathering up to 5 countries.
All of his movies have been selected in A-class festivals, screened and sold all over the world.
Distributor
Since 1998, Tom Dercourt distributed more than 200 movies with Les Films à Un Dollar and Shellac, Distribution company based in Marseilles that he founded in 2003. He initiated a research and development policy which enabled to create a catalogue underlining the diversity and richness of Cinema for an audience of curious cinema lovers.
In 2012 he creates La 7eme Salle, a digital platform connecting the audience with their theaters. La 7eme Salle is a tool that enables the audience to meet and take part in the programmation of their theaters.
[Programming descriptions are generated by participants and do not necessarily reflect the opinions of SXSW.]
Events featuring Tom Dercourt
Mar 12, 2018
3:30pm — 4:30pm
Events featuring Tom Dercourt
Mar 12, 2018
3:30pm — 4:30pm