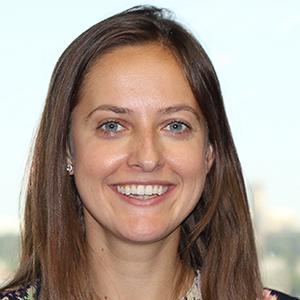 Kristina Anderson is the one of the most critically injured survivors of the 2007 Virginia Tech shooting that took the lives of 32 students & faculty and injured 17 more and remains the worst school shooting in modern U.S. history. There were at least 18 advanced warning signs of troubling behavior by the shooter, yet a (centralized) system for reporting and assessing potentially threatening behavior did not exist. The Virginia Tech tragedy prompted schools and workplaces to form threat assessment teams, interdisciplinary groups sharing information to help prevent and mitigate such acts of violence from impacting other communities.
And this was not unique – in virtually all instances of violence, abuse, and workplace injury, there have been signs of impending trouble, but people with important information have rarely come forward to supply critical information to safety officials.
Kristina co-founded LiveSafe, a startup company that believed new technology – smartphone apps and cloud computing – could be leveraged to enable incident prevention in ways that current systems did not. Today LiveSafe has more than 200 university and corporate clients using their advanced incident prevention solution, and LiveSafe is building a nationwide community around preventing these incidents in the future.
Today Kristina runs the Koshka Foundation for Safe Schools, a nonprofit dedicated to helping first responders, local community and school stakeholders work together to prevent, respond and heal in the aftermath of school violence.
[Programming descriptions are generated by participants and do not necessarily reflect the opinions of SXSW.]
Events featuring Kristina Anderson
Mar 15, 2018
5:00pm — 6:00pm
Events featuring Kristina Anderson
Mar 15, 2018
5:00pm — 6:00pm