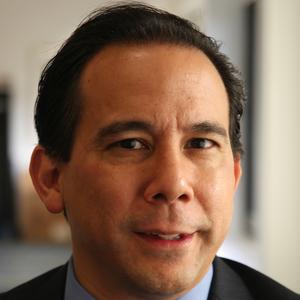 Michael Giarrusso has been the global sports editor for The Associated Press since 2013, overseeing more than 100 full-time journalists covering events around the world, including the Olympics, World Cup and Super Bowl.
He is the vice chair of the News Media Coalition, which fights against the restriction of journalists' access to events around the world, and is a member of the International Olympic Committee's press working group.

Giarrusso, 47, began his AP career in 1992 as an intern in the Atlanta bureau. He worked as a reporter in Atlanta and then became correspondent in State College, Pa., where he covered Penn State sports and the Little League World Series. He later worked as an editor for AP in New York and Atlanta. Giarrusso became AP's state news director for the South in 2003.
From 2007 to 2009, Giarrusso led the AP's U.S. regionalization project, which moved editing out of New York and the state bureaus and into four centers. In 2008, he won the AP's Gramling Award, the company's highest internal honor, for his work on the project. In 2010, Giarrusso moved to the business side, taking over AP's business and sales operations in Arizona in New Mexico. He also served as a product manager for the AP's college newspaper business and its photo service for U.S. newspapers.

Giarrusso is a graduate of the University of Georgia's Grady College of Journalism and Mass Communication. He is a 2007 fellow with the Sulzberger Executive Leadership program at the Columbia Journalism School.
[Programming descriptions are generated by participants and do not necessarily reflect the opinions of SXSW.]
Events featuring Michael Giarrusso
Events featuring Michael Giarrusso