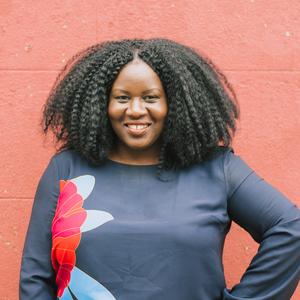 Omolola "Lola" Adele-Oso is the Executive Director and Co-Founder of Act4Accountability, a nonprofit African diaspora organization committed to building a culture of accountability among Africans & the diaspora through civic engagement. She is an architect, change catalyst, philanthropist, community organizer, and organization development practitioner.
Lola is the founder of a diaspora fund, Diaspora RiseUp!, that offer capacity building grants as investments to small local African NGOs working with youth, women, and internally displaced persons. Diaspora RiseUp! is a new approach to philanthropy that emphasizes opportunities to increase diaspora philanthropy. She is currently developing an online platform and rating system to discover and verify the financial reporting and government compliance of Africa-based NGOs.
Lola has written for The Guardian and has been featured in Black Enterprise, The Daily Beast, CNN, and Washington Post. She is the recipient of 2013 Hal Kellner Award for Social Justice and is featured in the U.S International Organization for Migration (IOM) #IamaMigrant campaign. Lola is a White House United States of Women "Nominated Changemaker" and was a participant at SXSL hosted by the White House.
[Programming descriptions are generated by participants and do not necessarily reflect the opinions of SXSW.]
Events featuring Omolola Adele-Oso
Mar 12, 2018
11:00am — 12:00pm