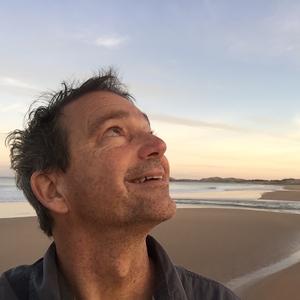 Nicholas Haan has worked at the intersection of science, technology, social/environmental challenges, and innovation for the last 25 years. His issues of focus have included disaster relief, food security, environment, energy, public health, education, genetics, and information systems. And his affiliations have included the United Nations, governments, universities, donor agencies and non-governmental organizations.
Nick is currently Vice President of Impact and Faculty Chair of Global Grand Challenges at Singularity University. His introduction to global perspectives began as a science teacher in a remote Kenyan village with the Peace Corps. This experience led to nearly 30 years of living and working internationally, mainly in East and Southern Africa (including living five years in villages without running water or electricity, which gives him a unique perspective on social challenges).
Prior to joining Singularity University, Nick served as Senior Economist/Global Program Manager with the United Nations Food and Agricultural Organization where he oversaw a food security project operating in over 30 countries. He is the creator of an international standard for classifying the severity of food insecurity and disasters--called the Integrated Food Security Phase Classification (IPC).
Nick is the founder of Field Ready (field-based manufacturing during disasters), and Propoco (a community development financing startup). Affiliations include: advisory board of the Hunger Solutions Institute, board of directors for the Transformative Action Institute; previous visiting professor at University of Dar es Salaam, Tanzania; previous NASA Research Fellow.
Originally from California, Nick has a PhD in Geography, a Master's in International Development, a Master's in Geographic Information Systems & Remote Sensing from Clark University, and a Bachelor's in Genetics from U.C. Berkeley.
[Programming descriptions are generated by participants and do not necessarily reflect the opinions of SXSW.]
Events featuring Nicholas Haan
Events featuring Nicholas Haan