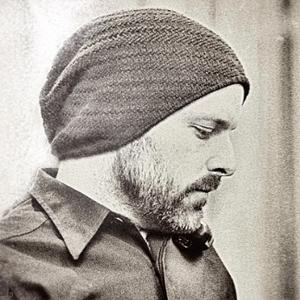 Drew Brown is a heroic survivor of the 2017 Las Vegas shooting - the deadliest mass shooting in U.S. history. As the Production Manager for Jason Aldean, Drew was on stage at the time of the incident, where he had to account for and help evacuate dozens of staff members and performers, some of whom required emergency medical assistance.
Drew has held many titles in the music business throughout his long evolution before becoming Jason Aldean's Production Manager.

As a Talent Buyer and Director of Entertainment the original & legendary Stubbs BBQ in Lubbock, TX laid the ground work for him starting up and establishing 5 different renowned & respected music venues throughout Texas that most are still are in operation today.

His work as a Event Promoter, Producer and/or Project Manager has produced countless events such as, 6 Willie Nelson's Fourth of July Picnic's, 17 years of SXSW Music Festival Showcases Venues & Events, 3 different President's Inaugural Balls & Galas, countless amount private parties, charitable events, and major music festivals featuring a wide range of the industries top entertainers.

His million+ mile career on tour as a Tour Manager, Production Manager, Tour Accountant and/or FOH Engineer has traveled the road with The Lost Trailers, Wade Bowen, Jack Ingram, Brooks & Dunn, Toby Keith, Black Crowes, Ben Kweller, The Bodeans, Miranda Lambert, Jewel, Sheryl Crow, Dierks Bentley, Gary Allen, Brad Paisley, Martina McBride, Lady Antebellum, Taylor Swift, Little Big Town, Jewel, Needtobreathe and Jason Aldean.
[Programming descriptions are generated by participants and do not necessarily reflect the opinions of SXSW.]
Events featuring Drew Brown
Mar 15, 2018
5:00pm — 6:00pm
Events featuring Drew Brown
Mar 15, 2018
5:00pm — 6:00pm