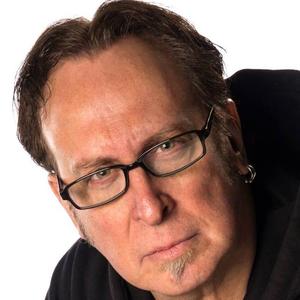 I started my love affair with music as a nightclub DJ at various NY landmarks including The Nursery, Electric Circus, Malibu, Danceteria and Studio 54. I began my radio career as an air talent for New York's infamous WLIR, "the station that dared to be different." I worked my way across the country programming rock and alternative stations in New Jersey, a start up in Santa Barbara KCQR and launched The Edge in Fresno and then The Edge in Phoenix before it became a national brand. In Santa Barbara I ventured into artist management working with Pete Townshend's brother Paul and also discovered Ugly Kid Joe. In Phoenix, I managed the Phunk Junkeez (Trauma/Interscope). I represented ex-members of Flesh For Lulu, Gigantic (Columbia). I also worked with Chronic Future (Tommy Boy/Interscope).
I became an associate at Q Management in L.A. with Jeff Kwatinetz and Pete Katsis (of The Firm and Prospect Park) where I worked with Korn, General Public, Material Issue, Tuck & Patti and more.
In Austin, I launched my own company, got into the nightclub business and helped to create and build Two River Canyon Amphitheater, where I served as GM. We produced the Willie Nelson Family Picnic with Willie, The Dead, Neil Young, Toby Keith, Merle Haggard, Leon Russell and many more. I also worked as Air Talent for Clear Channel's classic rock station Z102.
I returned to radio full time as Operations Manager and Program Director for independent alternative WEQX in Albany, NY. I then joined Shamrock Communications in Scranton, PA as Operations Manager and Program Director for classic Rock107 and Alternative FM 92.1. I went on to serve as Director of Broadcast Operations and Program Director for Shamrock's cluster in Reno, Nevada which included KRZQ, POP FM, Z105.3, K-NEWS and MARTINI RADIO. I currently serve as Operations Manager and Program Director for Nevada Public Radio's non-com KVNV - NV89 in Reno.
[Programming descriptions are generated by participants and do not necessarily reflect the opinions of SXSW.]
Events featuring Willobee
Mar 16, 2018
2:00pm — 3:00pm