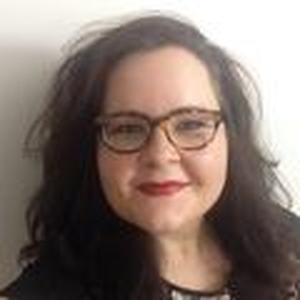 I'm a user-centered product manager working at the intersection of communications and technology to solve complex challenges. My career's trademark is deconstructing problems and spurring inventive thinking into collaborative action.
I deliver innovative solutions that are valuable, usable, fit within a designated market and aligned to accomplishing client's missions. Tackling problems with a left- (usability/analytic) and right- (design/creative) brain mentality, I have 15 years' experience building holistic solutions that produce impact with multiple government agencies, private companies, organizations and nonprofit clients.
My blend of communications and technology skills enables me to communicate effectively and empathize with clients, stakeholders, and end users, while also being able to design compelling user interfaces.
Key Skill Areas:
Change Management
Communications Planning/ Implementation and Strategy
Community Relations
Crowdsourcing and Challenge Creation
Design Thinking
Event and Conference Planning
Front-End Web Development
Innovation Strategy
Product Management/Lean Startup
Public/Media Relations
Stakeholder Outreach
Strategic Communications
Survey Development and Analysis
Training Development
User Experience
Web Development and Design
Video Production
Virtual Collaboration
Additional Tools and Skills:
HTML/CSS, Javascript, jQuery, Adobe Creative Suite, Final Cut Pro, Atlassian JIRA, Axure, UX/UI, Optimal Workshop, Survey Monkey, video production, documentary filmmaking, storytelling, website and software wireframing, IdeaScale, MS Office Suite
[Programming descriptions are generated by participants and do not necessarily reflect the opinions of SXSW.]
Events featuring Amy Wilson
Mar 12, 2018
11:00am — 12:00pm
Presented by
the European Union
Events featuring Amy Wilson
Mar 12, 2018
11:00am — 12:00pm
Presented by
the European Union