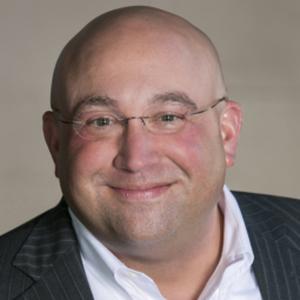 James Weinberg is the CEO of FUSE Corps, a national nonprofit that enables local government to more effectively address the biggest challenges facing urban communities. FUSE partners with government leaders to identify strategic challenges and then recruits executives from the private sector to serve in year-long fellowships in civic innovation working across issue areas such as education, health, poverty, public safety and the environment. Over the past two years, FUSE fellows have helped support signature education initiatives in cities like San Francisco, Stockton, Fremont, and Fresno.
James previously served as Co-Founder & Chairman of a management-consulting firm called AchieveMission and as the Co-Founder & CEO of Commongood Careers, a retained search firm focused on addressing the unique recruiting needs of the nation's most entrepreneurial nonprofits. James' experience also includes having served as the National Development Director at BELL, a tutoring and mentoring program for low-income elementary school students that he helped grow over three years from a $4 million to a $15 million budget. James also served as the Founding Executive Director of the Homeless Children's Education Fund, where he worked to ensure that children who are homeless have increased access to educational opportunities.
James currently serves as the National Board Chair of Coro and has served on the boards of groups such as Reimagining Service, Emerging Practitioners in Philanthropy and ProInspire. He also helped convene the first White House Forum on Nonprofit Leadership. James earned a Master's of Science in Public Policy & Management from Carnegie Mellon University, is an alumnus of the Coro Fellows Program in Public Affairs, and holds a Bachelor's Degree in Psychology from Tufts University, where he graduated summa cum laude. James lives in Boston with his precocious nine-year old son.
[Programming descriptions are generated by participants and do not necessarily reflect the opinions of SXSW.]
Events featuring James Weinberg
Mar 12, 2018
12:55pm — 1:40pm
Mar 13, 2018
12:30pm — 1:45pm
Events featuring James Weinberg
Mar 12, 2018
12:55pm — 1:40pm
Mar 13, 2018
12:30pm — 1:45pm