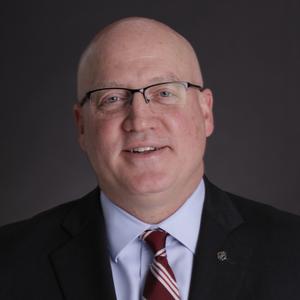 Bill Daly was named the National Hockey League's first-ever Deputy Commissioner by Commissioner Gary B. Bettman on July 22, 2005 -- an appointment that was unanimously endorsed by the NHL's Board of Governors. Daly's appointment came after serving for more than eight years as the League's Chief Legal Officer during which time he played a major role in helping to shape the NHL's identity on the global sports landscape.
In his current role, Mr. Daly is the chief consultant to Commissioner Bettman on virtually every topic impacting the League. Principal among his duties is negotiating and administering the League's Collective Bargaining Agreements (CBA) with the NHL Players' Association (NHLPA) and with the NHL Officials' Association (NHLOA). In 2004-05, and again in 2012-13, Mr. Daly was the League's lead negotiator in CBA negotiations with the NHLPA. Due in large part to the economic framework established and later improved upon in collective bargaining, the NHL has experienced unprecedented competitive balance and record revenue growth, and has reached an all-time high in terms of the health and popularity of the game.
In addition to his continued oversight of the NHL Legal Department, Mr. Daly is involved in, and ultimately responsible for, virtually all other areas of the League's business and operations, including the NHL's national media rights deals with NBC Sports Group in 2011 and Rogers Communications in 2013.
Mr. Daly is the principal liaison and caretaker for the NHL's relationship with the international hockey community. He oversees the NHL's participation in all international hockey competitions, including the Olympics, World Cup of Hockey, IIHF World Hockey Championships, NHL China Games and NHL Global Series.
Mr. Daly is also the point person for the League's dealings with the American Hockey League, the Canadian Hockey League, Hockey Canada and USA Hockey. He is a graduate of Dartmouth College and New York University School of Law.
[Programming descriptions are generated by participants and do not necessarily reflect the opinions of SXSW.]
Events featuring Bill Daly