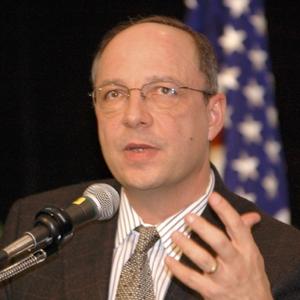 John Spencer is an outer space architect who has built a career that balances the design and development professions. He is a pioneer in what he calls "The Design Frontier", considered a leading expert in creation and design of real space facilities and space ship interiors for NASA, private space enterprise, and space/Mars future-themed simulation attractions, resorts, camps and media for the public.
He is the co-founder, executive VP and Chief Designer for Mars World Enterprises, Inc. Spencer has been an advisor or designer on space and future themed movies, TV shows and computer games. Providing advice to James Cameron, Steven Spielberg, JJ Abrams, Disney TV, Paramount Studios (Star Trek), Universal Studios, National Geographic Society TV and others. He is a senior space scientist advisor/futurist for the Science and Entertainment Exchange, which assists producers, directors, writers and production designers in improving the accuracy and quality of science in their productions.
Spencer received two design awards from NASA for pioneering interior design work for the International Space Station (ISS) now in Earth orbit. He did the first interior design for the SpaceHab module which doubled the living and working areas in the U.S. Space Shuttle. He designed projects for the National Science Foundation built in Antarctica, and an underwater lab built and in operation for NOAA. He is currently designing the $1.9 billion "Mars World™" immersive attraction and resort/spa for a Las Vegas site. Recent concept design projects include: The "Mojave Air and Space Port Terminal" for the California Centers for Applied Competitive Technologies. The "Space World" space pavilion for the National Science Museum in Korea. In 2009, he was presented with a special recognition award from the California Space Authority for a decade of advisory service. In 2000, he was awarded the Space Humanitarian Award by the United Societies in Space and Apollo 11 astronaut Dr. Buzz Aldrin.
[Programming descriptions are generated by participants and do not necessarily reflect the opinions of SXSW.]
Events featuring John Spencer
Mar 12, 2018
3:30pm — 4:30pm
Events featuring John Spencer
Mar 12, 2018
3:30pm — 4:30pm