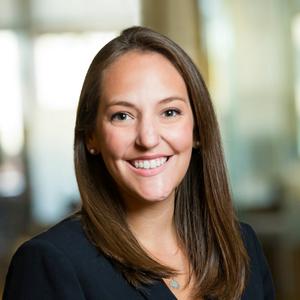 Jessica leads marketing and digital strategy for the Case Foundation, in addition to leading the Foundation's Be Fearless work. Engaging with in-person and online communities, Jessica helps bring to life current issues impacting the social sector, philanthropy and entrepreneurship. With over a decade of communications and program experience, Jessica's diverse background allows her to seamlessly blend the Foundation's initiatives with its communication campaigns.
Prior to coming to the Case Foundation, she served on the communications and grants teams for Washington Area Women's Foundation, leading the organization's social media strategy, spearheading an award-winning website redesign and assisting throughout the grantmaking and grants management process. She has diverse experience working in economic development, having previously worked domestically at Neighborworks America, and internationally in Cameroon and Zambia. She holds a Bachelor of Commerce from McGill University where she developed a deep love for hockey and the Montreal Canadiens. #GoHabsGo
When she's not being a digital ninja, Jessica enjoys exploring DC's fantastic food scene, serving on the board of directors of FRESHFARM, and playing on an overly competitive trivia team.
Events featuring Jessica Zetzman
Mar 13, 2018
3:30pm — 4:30pm