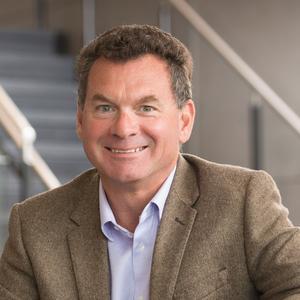 Oliver Fetzer, Ph.D., envisions a world where natural living systems are digitally programmed to solve some of the world's biggest sustainability challenges, from the wellbeing of our population to the health of our planet. By programming the DNA code of living cells--nature's most efficient machines--he sees a future where personalized cancer therapeutics are made at a patient's bedside, new vaccines are created on-demand on the frontlines of pandemic outbreaks, carbon neutral transportation fuel is mined from algae ponds, and sustainable protein sources feed a swelling global population.

As CEO of Synthetic Genomics, Oliver leads a team of bioengineers equipped with genomics tools to create products never before possible. Under his leadership, Synthetic Genomics has launched the world's first DNA printer, used by scientists around the world to accelerate research by assembling DNA from digital code. Synthetic Genomics has also introduced new cell factories–optimized cells programmed to manufacture therapeutic antibodies, proteins and other biologic components more rapidly and cost effectively. More recently, Synthetic Genomics has engaged some of the top pharma companies in the world to explore uses of synthetic DNA to develop new vaccines and cancer immunotherapies.

Throughout his career, Oliver has seen the convergence of technology and biology as an ideal way of developing novel therapeutics. He was previously President and CEO of Cerulean Pharma, which deployed nanoparticle technology to target oncology drugs. While at Cubist, he led the development of several new antibiotics for emerging infectious diseases and aided the launch of CUBICIN, a blockbuster drug to fight MRSA infections. He received a BS in Biochemistry from the College of Charleston, his Ph.D. in Pharmaceutical Sciences from the Medical University of South Carolina, and an MBA from Carnegie Mellon University. He serves on the Board of Directors of Arena Pharmaceuticals and Tecan.
[Programming descriptions are generated by participants and do not necessarily reflect the opinions of SXSW.]
Events featuring Oliver Fetzer PhD
Events featuring Oliver Fetzer PhD