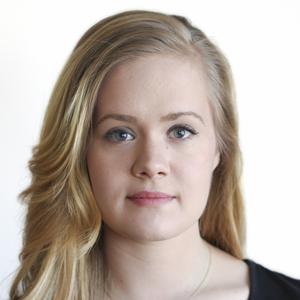 Sophia is an Istanbul-based journalist and editor. She leads a global team of reporters and visual storytellers at the Fuller Project, a journalism nonprofit reporting on key issues impacting women around the world that partners with leading media like NYT, Politico, WIRED, ELLE, and others. Their mission: to amplify women's voices, dig deep through research and reporting, and produce hard-hitting journalism on under-covered gender issues shaping our world today.
Prior to joining the Fuller Project as a senior editor and reporter, Sophia served as HuffPost's Middle East correspondent from 2013-2016, reporting on everything from the Islamic State's rapid expansion across Iraq and Syria to the deadly impact of U.S. airstrikes on Afghan civilians.
She has written and reported for The New York Times, Politico, Foreign Policy, Foreign Affairs, The Atlantic, NPR, Public Radio International, Elle, Glamour Magazine, WIRED'S Backchannel, The Huffington Post, The Christian Science Monitor, The Daily Beast, The New Republic, Reuters, and others. She was a 2017 grantee with the Fund for Investigative Journalism, European Journalism Centre, and Pulitzer Center on Crisis Reporting.
Sophia has reported from Iraq, Afghanistan, Turkey, Egypt, Tunisia, Jordan, Lebanon, Israel, the West Bank and Gaza, South Africa, Ghana, Greece, Russia, Macedonia, Serbia, Hungary, and Germany.
[Programming descriptions are generated by participants and do not necessarily reflect the opinions of SXSW.]
Events featuring Sophia Jones
Events featuring Sophia Jones