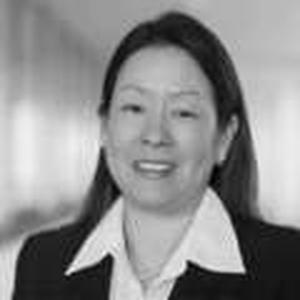 As the Director of the Texas Regional United States Patent and Trademark Office (USPTO), Hope Shimabuku carries out the strategic direction of the Under Secretary of Commerce for Intellectual Property and Director of the USPTO, and is responsible for leading the Texas regional office. Focusing on the region and actively engaging with the community, Ms. Shimabuku ensures the USPTO's ini¬tiatives and programs are tailored to the region's unique ecosystem of industries and stakeholders.
Ms. Shimabuku brings to the USPTO nearly two decades of experience as an engineer and intellectual property attorney. Most recently, Ms. Shimabuku was part of the Office of General Counsel at Xerox Corporation serving as Vice President and Corporate Counsel responsible for all intellectual property matters for Xerox Business Services, LLC. She also worked for BlackBerry Corpora¬tion advising on United States and Chinese standards setting, cyber security, technology transfer, and intellec¬tual property laws and legislation. As an engineer, she worked for Procter & Gamble and Dell Computer Corpo¬ration.
Ms. Shimabuku is a leader in the Texas region. She served as the Chair-Elect for the State Bar of Texas Intellectual Property Section and is a Barrister Member and Inaugural Member of the Barbara M.G. Lynn IP Inn of Court. She sat on the Board of Visitors for the Univer¬sity of North Texas Law School and served as a facilitator for the DFW Women in Intellectual Property group. She is a past president of the Dallas Asian American Bar Association, chaired the Dallas Diversity Task Force, and served on the board of the Dallas Bar Association and as a member of the Grievance Committee for the State Bar of Texas – District 6.
Throughout her career, Ms. Shimabuku has champi¬oned diversity efforts.
Events featuring Hope Shimabuku
Events featuring Hope Shimabuku