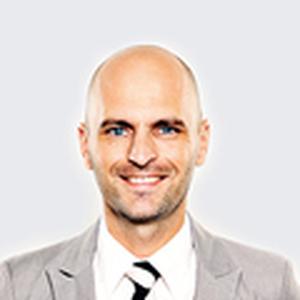 Ricky Catto's motto: "If it ain't broke… take it apart to find out why" best explains how he goes through life and explores creativity. Possibly the most curious person you will ever meet, he loves to run headlong into the new and interesting parts of the world that hide in the shadows… and then poke them with a stick to see what happens.
Working in design ranging from industrial design, interior, jewelry, architecture, graphics, fashion and advertising he has leveraged that explorer in him to continuously uncover new ways of finding ideas and of executing them.
Ricky Catto is now an innovator, idea facilitator, culture disruptor and maker for Moonshot Innovation Lab at Barkley in Kansas City, Missouri. There he gets to explore the applications and the implications of new technology and trends. He is tasked with finding new and unusual tools and techniques, understanding them and bringing them to the rest of the company to use.
[Programming descriptions are generated by participants and do not necessarily reflect the opinions of SXSW.]
Events featuring Ricky Catto
Events featuring Ricky Catto