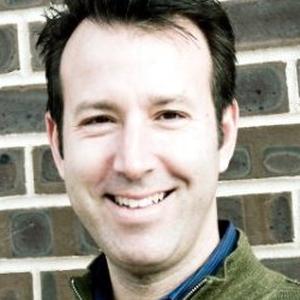 "A Johnny Appleseed of online concert recordings," according to The New York Times, Brad Serling has been active in the digital media space for 20 years. Established artists ranging from Phish to Metallica to the Grateful Dead turn to Brad for advice on digital distribution of their content. Serling started nugs.net in 1993 as a way to share the tapes he was making of Grateful Dead and Phish shows. With the artists' blessing, nugs.net's non-commercial live music download site mushroomed to 3 million free downloads a month by 2000. Seeing the business potential Serling had tapped into, The Grateful Dead hired Brad as a consultant in mid-2000. The Dead put Phish in touch with Serling and by 2002 nugs.net went from fan site to paid download provider with the launch of LivePhish.com. Today, 115 million downloads later, hundreds of artists and labels partner directly with nugs.net to distribute music directly to their fans.
A tastemaker among fans, Serling hosts a show each week on SiriusXM's Jam On channel, "The Weekly Live Stash," showcasing the week's best live music. Additionally, Serling is a regular guest on Bruce Springsteen's E Street Radio channel. In the Fall of 2016, MTV tapped Serling to produce the nugs.net Live Stash, airing Sunday nights at 9 on MTV Live.
In the years between launching nugs.net as a fan site and going pro, Serling served for 3 years as the founding Chief Technology Officer for CinemaNow, the first company to deliver web-based video on demand and pay-per-view services of Hollywood feature films. Prior to CinemaNow, Serling pioneered live web events for Woodstock 94, Metallica from The North Pole, The Grammy Awards, the NFL, and eleven World Series webcasts. Serling's experience has spanned all aspects of website development, live webcasting, multimedia content deployment, and large scale media distribution. Serling has served on the board of the Grateful Dead's Rex Foundation for over 5 years. Brad earned a B.A. in history from Cornell.
[Programming descriptions are generated by participants and do not necessarily reflect the opinions of SXSW.]
Events featuring Brad Serling
Mar 14, 2018
3:30pm — 4:30pm
Events featuring Brad Serling
Mar 14, 2018
3:30pm — 4:30pm